Politics
Gingrich, Romney Battle as Florida Primary Draws Near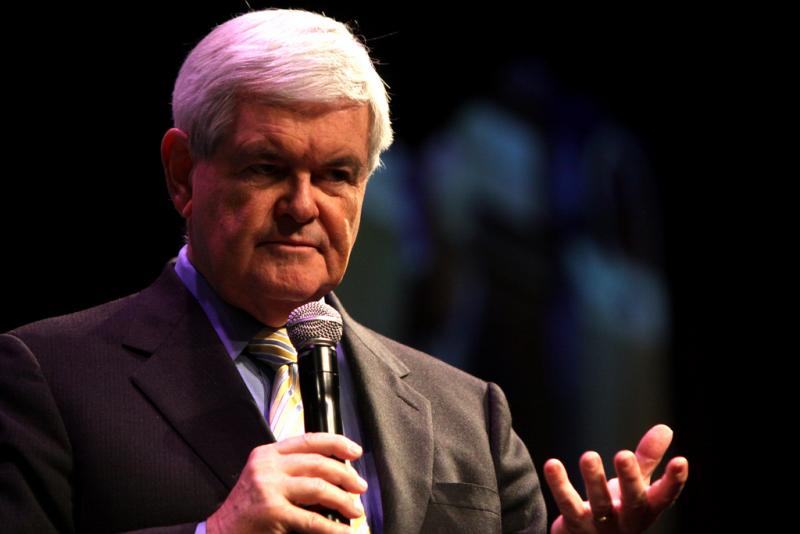 Today is the last day of early voting for the Republican Primary in Florida, and Newt Gingrich and Mitt Romney are running a
close race
. The last few days of campaigning have been characterized by the two candidates attacking each other on key issues such as immigration and housing foreclosures, as well as on more personal matters.
The two candidates battled during the debate Thursday. The Wall Street Journal reports: "The two leading candidates for the Republican presidential nomination traded barbs over immigration, housing and Mr. Gingrich's promises to fund often-costly projects in each of the early nominating states."
At the debate, the discussion of immigration and housing transitioned into a discussion of the two candidates' relationship to Freddie Mac, with Romney commenting that "Speaker Gingrich was hired by Freddie Mac to promote them" when "he should have been anxiously telling people that these entities were causing a housing bubble that would cause a collapse that we've seen here in Florida and around the country." Gingrich replied by remarking that Romney owns shares of Fannie Mae and Freddie Mac.
On Friday, according to the Washington Times, "Former House Speaker Newt Gingrich released a new ad Friday accusing rival Mitt Romney of peddling falsehoods in Florida's primary contest, warning that that kind of dishonesty is why the former Massachusetts governor will lose in an general-election match-up against President Obama." The ad claims that Romney would "mislead, distort, and deceive just to win an election," focusing on the fact that "Romney said he has always voted Republican when he had the opportunity. But in the 1992 Massachusetts primary, Romney had the chance to vote for George H.W. Bush or Pat Buchanan, but he voted for a liberal Democrat instead."
Romney has focused on Gingrich's "liabilities," as stated by the Washington Post: "Romney and his backers are highlighting what they consider Gingrich's liabilities – consulting contracts and ethics investigations among them. They're suggesting that more baggage could emerge in the fall in the general election."
As the Florida Primary nears, the attacks escalate.
Reach Executive Producer Cara Palmer here or follow her on Twitter.