National
Gingrich Launches Fundraising Blitz On Sunday Talk Shows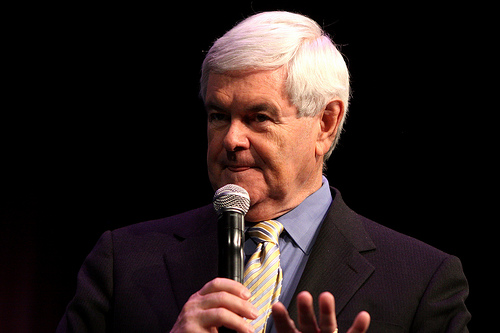 Newt Gingrich launched a fundraising and organizing effort on Sunday after his victory in the South Carolina primary.
Gingrich plans to announce that his campaign raised $1 million in eight hours, according to the Washington Post. He also plans to launch a TV advertising campaign that attacks Mitt Romney.
At talk shows Sunday morning, Gingrich credited his victory in South Carolina to his performance in debates last week, according to the Washington Post. Gingrich said he demonstrated his understanding of the pain felt by voters over the economy.
Gingrich also predicted that he would resonate with the voters in Florida. Florida holds the next primary on Jan. 31.
"People are just sick and tired of being told what they're allowed to think, what they're allowed to say. As they look at the big boys in Wall Street, as they look at Washington, they know none of the help got down to average everyday Floridians, and I think that gap creates a real anger against the national establishment," Gingrich told NBC "Meet the Press" moderator David Gregory.
Gingrich also appeared on CBS's "Face the Nation" and CNN's "State of the Union" on Sunday.
Gingrich's competitors also showed up on some Sunday talk shows: Mitt Romney appeared on "Fox News Sunday" and Rick Santorum appeared on CNN and ABC's "This Week."
Reach executive producer Hannah Madans here.
Best way to find more great content from Neon Tommy?
---
Or join our email list below to enjoy the weekly Neon Tommy News Highlights.