National
Giffords To Resign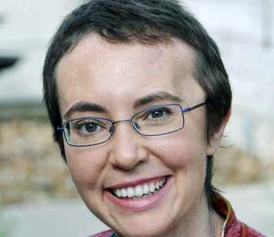 Rep. Gabrielle Giffords will resign from Congress to focus on her recovery. Giffords was shot more than a year ago.
"I have more work to do on my recovery, so to do what is best for Arizona, I will step down this week," Giffords said in a video message.
Giffords will hand in her resignation to Speaker John Boehner, but will still attend Obama's State of the Union address Tuesday, according to The Daily Beast.
Giffords served five years in state Legislature before being elected to the U.S. House of Representatives in November 2006.
Giffords promised she would return to public service.
"I will return and we will work together for Arizona and this great country," she told the Arizona Daily Star.
Giffords said she will complete the "Congress on Your Corner" event that was interrupted by the shooting rampage that killed six and wounded 13.
Arizona Gov. Jan Brewer will have 72 hours after Giffords resigns to call for a special election, reports USA Today.
Reach executive producer Hannah Madans here.
Best way to find more great content from Neon Tommy?
---
Or join our email list below to enjoy the weekly Neon Tommy News Highlights.