California
UC Berkeley Extends Financial Aid To Middle-Class Students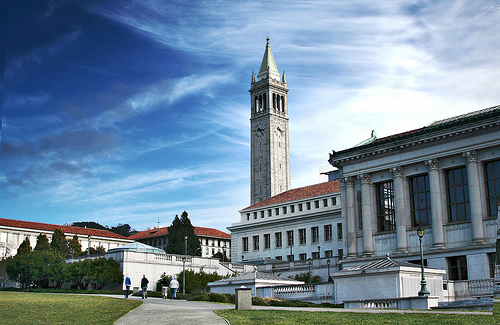 The University of California, Berkeley will offer a new financial aid program this fall for middle-class families to help lower their total contribution to less than 15 percent of their gross income.
Robert Birgeneau, UC Berkeley chancellor, announced Wednesday that the Berkeley Middle Class Access Plan (Berkeley MCAP) is aimed at families with an annual gross income between $80,000 and $140,000. Families who have assets under $200,000, not including the value of their home and retirement savings, will qualify for MCAP. Officials estimate families of 6,000 undergraduate students are eligible for assistance. Non-resident students can also receive Berkeley MCAP aid, but the program does not cover the cost of non-residential tuition. In addition, families are not expected to repay funding received through the program.
Rachelle Feldman, acting director of financial aid, said in a statement that prospective and currently enrolled students who file a Free Application for Federal Student Aid (FAFSA) will be eligible for the program.
"For these families, it's a three-way partnership – parents, students and financial aid all making a contribution towards the cost of attendance," Feldman said.
Birgeneau's statement came a day after Governor Jerry Brown said the UC and California State University systems would each have $100 million cut from their budgets.
The program is expected to cost UC Berkeley between $10 and $12 million over the 2012 – 2013 school year.
Berkeley officials said in a statement the program will not be financed through state funds but from the $22,878 non-resident fees paid by out-of-state students, donations and existing financial aid resources. According to figures from Berkeley's website, state funds now account for less than 20 percent of the university's annual operating budget of $1.8 billion.
The average cost of attendance for a UC Berkeley student living on campus is $32,634 per year. For out-of-state students, the total cost jumps to $55,512 per year including non-resident fees.
"Today, the total cost of attendance is at a level that can be easily accommodated only by affluent families. Even as we continue to advocate for increased state support, we feel the need to address the very real issues of our middle-class families," said Harry LeGrande, vice chancellor for student affairs, in Wednesday's statement.
Research by the Public Policy Institute of California (PPIC) found the effects of the recession have changed income distribution across all levels, particularly middle-class families. The percentage of middle-class families in the state has continued to drop over the last 30 years and reached a new low in 2010. Only half of California families are considered middle-class compared to 60 percent in 1980. While the percentage of high-income families also dropped 14 percent, PPIC found a larger disparity that continues to grow between high- and low-income families.
"As a public institution we feel strongly that we need to sustain and expand access across the socio-economic spectrum," Birgenau said. "This plan is part of our commitment to ensuring that financial challenges do not prevent qualified students from attending one of the preeminent public universities in the nation."

Reach staff reporter Subrina Hudson here.

Best way to find more great content from Neon Tommy?
---
Or join our email list below to enjoy Neon Tommy News Alerts.