Los Angeles
Three Years After The Bust, Architecture Industry Continues To Drag
Faces of L.A.'s Jobless: A Neon Tommy Special Report >>>
Chantal Aquin had just started working for the largest architecture firm in the world, where she was creating high rises around the city.
She headed the project for a luxury condo overlooking the Los Angeles Country Club and drafted plans for the massive transformation of the Wilshire Grand Hotel in downtown into a twin-tower office complex.
Then, the economy cratered, and in two years she went from designing the Los Angeles cityscape to, at 44, moving back in with her parents in Montreal.
As the first waves of the credit crunch arrived, few developers were willing to consider moving ahead with planned projects. In Los Angeles the number of new buildings plummeted in 2008 to levels almost a third of peak years.
The entire construction industry, hitherto a booming sector, ground to a halt and architects suddenly found themselves with nothing to do.
'ÄúYour boss puts you on a project, the client holds, so they put you on another project,'ÄĚ said Aquin. 'ÄúOne time I had to work on three different projects in one day because of that. I was like, 'ÄėThis is insane.'Äô'ÄĚ
As present and future plans stalled, the industry shuttered; architecture firms, large and small, began slicing off employees at a torrential pace. In 2009, job losses jumped 17.8 percent making it the single largest downturn amongst any profession in America.
Aquin estimates that at the time, three-quarters of her friends in the industry had lost their jobs. She held on a bit longer as the LA-based firm where she worked, Gensler, had a number of overseas projects that provided a trickle of business.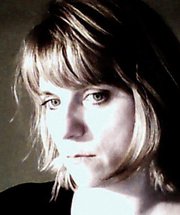 But eventually they began cutting the workforce in blocks of 60-at-a-time; in February 2009, one year after she started working at Gensler, she was laid off.
Little work was flowing into Los Angeles at the time, so she sent her resume to firms all over the world. Immediately Aquin was offered a job in Vancouver where the ramp up to the 2010 Winter Olympics created a mini-boom in construction.
But Vancouver never held the same allure as Los Angeles, which is prized in the industry for embracing experimental design.
"[Architechture] is not like engineering where you plug in numbers," Aquin said. "Design is so different around the world, so it's difficult to just fit into a different city."
When the Olympics ended, she looked for work back in California. But with no openings available, she finally chose to move back in with her parents.
Aquin's story of dwindling prospects in the building and design industry has been nearly every architect's reality through the recession. It has been the worst era in the design and construction industry since the Great Depression; unofficial figures put the unemployment rate at 25 percent. For the currently employed, payrolls are down almost a third from 2008.
'ÄúIt'Äôs one of the most cyclical industries; architecture firms are constantly are in this boom bust nature,'ÄĚ said Kermit Brown, an economist for the American Institute of Architecture. 'ÄúA few years ago they were shipping work offshore and they didn't have enough labor to meet demands. We're the opposite now.'ÄĚ
The ripples of distress in the industry have reached into LA's architecture schools, where new students are no longer feeling the same magnetic pull from employers.
'ÄúBefore the recession I used to get three to four emails a week from architecture firms asking me for my best and brightest students,'ÄĚ said Doug Noble, an associate professor of architecture at the University of Southern California. 'ÄúOnce the markets crashed, I wasn'Äôt hearing anything.'ÄĚ
While people like Aquin struggle to gain a foothold, others have chosen to use these moments as a chance to start again, even if it means leaving the industry behind.
Yeva McCloskey, 32, also worked as an architect at Gensler until the lean years kicked in. The day after she was laid off, she helped out a friend who for years had been trying to recruit her to design sets for his movies.
'ÄúMy friend called me up and jokingly said 'Äėwe were hoping you'd be laid off so you could work on our project,'Äô'ÄĚ McCloskey said. 'ÄúI really had no idea what it would be like, but our values lined up perfectly and in the end it was an easy transition.'ÄĚ
The movie she worked on, 'ÄúThe Butterfly Circus,'ÄĚ was set during the Great Depression. It went on to become a viral hit and has launched McKloskey into a career she sees herself sticking with.
There were plenty of her colleagues, she remembers, who left the industry permanently and used their skills in different fields. One went on to design video backgrounds, another has started a design and food blog.
For firms entrenched in the field, the toughest years brought an ultracompetitive atmosphere where even the smallest job proposals started a feeding frenzy.
Michael Pinto, who is a partner at a medium-sized firm, will never forget the moment in 2008 when he submitted for a small renovations project in Malibu's City Hall.
'ÄúOn an average day we'Äôd show up for the [submission] meeting and there would be 12-15 architects there,'ÄĚ Pinto says. 'ÄúBut there were 120 architects showing up that day. It was the first time I realized something was really up.'ÄĚ
His firm, which specializes in public works like libraries and schools, was moderately scathed during the recession; the darkest days of 2009 required a 10 percent employee cutback.
But recently work has picked up and they've been hiring again, inspiring a rush of unemployed people from all sectors of the workforce. An opening for a senior marketing director at the firm brought in resumes from vacuum salesmen to anyone who'd taken a marketing class as an undergrad.
Recovery in the architecture world may not favor that kind of shotgun approach. Pinto believes the yesteryears of plenty are over and the future method for submissions requires a focused, personal connection.
'ÄúWe're being a little more creative about the way we form relationships and investing time and energy,'ÄĚ Pinto said. 'ÄúBasically we'Äôre following in areas where we want to work and I think that's a new business model and has a better chance than writing 100 proposals.'ÄĚ
The next wave of work is likely to buck that expansionist trend, experts say. Newer projects could be repairing the old buildings. Politicians speak candidly about the need to revamp the nation'Äôs infrastructure'ÄĒa section of President Barack Obama'Äôs currently stalled jobs plan includes 30 billion for schools, which could be used for renovations.
'ÄúThe whole building stock from the 60s and 70s needs to be fixed,'ÄĚ said Noble. 'ÄúOnce the economy gets on solid footage there is a backlog of things to be dealt with. Jobs like schools and hospitals will get us going again.'ÄĚ
With the economy in a slow recovery, the architecture industry is still dragging along the bottom rather than turning a corner. Of the buildings that Aquin designed at Gensler, the luxury condo is still unoccupied.
'ÄúMaybe we should squat in it,'ÄĚ she says half jokingly.
After years of false starts, the Wilshire Grand Hotel redesign looks to begin in 2012, pending City Council approval. Finding occupants, however, is still a problem.
When this fallow period in the industry ends, architects like Aquin say they're ready to reinvigorate the field. Spending time in Canada has given her the chance to prepare to pass her licensing exams so she can run her own firm in Los Angeles.
'ÄúI told myself I'Äôm going to get a job and I'Äôm going to be great but I'Äôm not going to lower my expectation,'ÄĚ Aquin said 'Äú'ĶI won'Äôt go crazy and wild and look for a job in a thousand cities like I did when I got laid off two years ago.'ÄĚ
Reach Dotan here.
Best way to find more great content from Neon Tommy?
---
Or join our email list below to enjoy the weekly Neon Tommy News Highlights.