National
Republican Debate Preview: Newt Gingrich Leading The Race?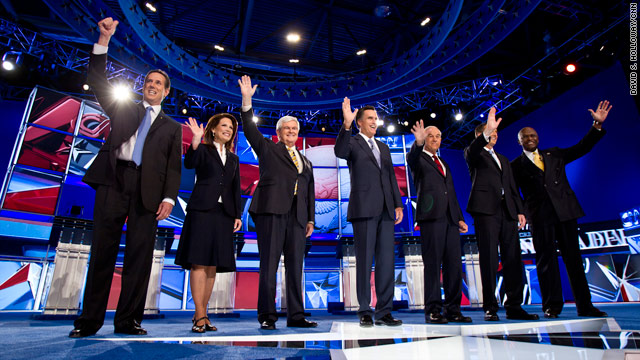 The GOP presidential candidates will meet again Saturday night in Des Moines ahead of the January 3 Iowa caucuses.
Saturday's debate will focus less on Donald Trump and more on the poll results that suggest Newt Gingrich is leading the field ahead of Mitt Romney, who has remained steady in the polls throughout the race.
The higher poll results for Gingrich are partly due to how well he has performed in past debates. According to the Associated Press, many candidates, including Romney, will test Gingrich with many questions on his past decisions in office.
Recently, Romney's campaign has launched an offensive attack against Gingrich's record and leadership style. Romney spokeswoman, Gail Gitcho, said he would not stop addressing Gingrich's record during Saturday's debate. "He's going to draw a contrast between his record and the other candidates. I think you've seen the beginning of that this week," she said.
The debate, airing 9 to 11 p.m. ET on ABC News and Yahoo!, will only feature six candidates. According to USA Today, Jon Huntsman did not qualify for the debate because of his low poll results. In addition, Herman Cain will not be present after he suspended his campaign last Saturday during a campaign grand opening.
Reach writer Mike Vulpo here
Best way to find more great content from Neon Tommy?
Or join our email list below to enjoy the weekly Neon Tommy News Highlights.