National
Sarah Palin Pitches New Reality Show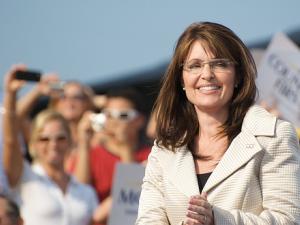 Fans of Sarah Palin's last reality show, "Sarah Palin's Alaska," take note: the former Republican Vice Presidential candidate is ready to step back into the glare of the reality TV spotlight!
Palin and Mark Burnett, who produced her TLC reality show, are pitching another reality series, according to The Hollywood Reporter. The show reportedly would center on her husband Todd's career as a championship snowmobile racer.
Unfortunately for anyone actually excited by this premise, both Discovery and A&E have already passed on the show for now, in large part because of the likely hefty payout.
More from The Hollywood Reporter: "So far, networks have balked at the steep asking price – Palin's Alaska went for north of $1 million an episode and sources say Burnett and Palin are asking for a similar payday for the follow-up."
Still, all hope is not lost, as producers are reportedly shopping the show around to other channels.
"Sarah Palin's Alaska" debuted in November 2010 to a record-breaking 5 million viewers. However, its audience fell by about 40% between the first and second episodes. It was cancelled after only one season, ending in January of this year.