Entertainment News
Madonna To Perform At Super Bowl Halftime Show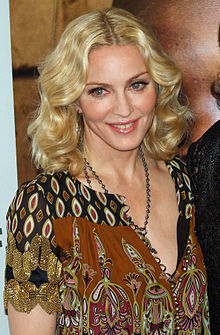 After much speculation, NBC finally
confirmed
Sunday that Madonna will be performing in the next Super Bowl halftime show.
The performance, scheduled for February 5 in Indianapolis, is a bit of a surprise to some who believe the Super Bowl needs a more current artist.
Past performers of the halftime show include The Black Eyed Peas, The Who and Bruce Springsteen.
The singer, who is releasing a new album in 2012, has plenty of number one hits from the 80's, 90's and 2000's including "Holiday," "Like A Virgin," "Material Girl," "Hung Up," "Vogue," "Like A Prayer," "Music" and others.
Madonna, who is 53-years-old, also has a romantic drama titled "W.E." that will hit movie theaters across the country the Friday before the game.
Cirque Du Soleil and Jamie King will join Madonna onstage during the performance.
Following the Super Bowl, NBC's "The Voice," with celebrity mentors Blake Shelton, Adam Levine, Cee-Lo Green and Christina Aguilera, will premiere in the highly sought after postgame show.
Reach writer Mike Vulpo here
Best way to find more great content from Neon Tommy?
Or join our email list below to enjoy the weekly Neon Tommy News Highlights.