National
Chevy Volt Fires May Be Linked To Coolant Leaks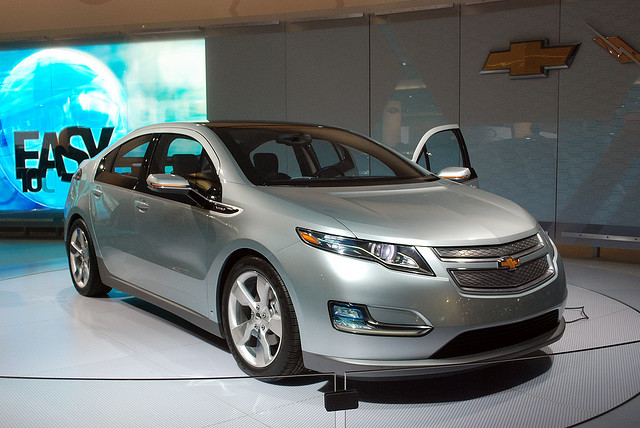 If General Motors Co. applied the new Chevrolet Volt return policy to all of their automobiles, they'd surely be out of business.
Owners of a newly purchased Chevrolet Volt who are worried about their car catching fire can return it, no questions asked, as GM continues safety tests on the car, the company announced earlier this week.
The addendum to the buyer's Chevy Volt contract stems from ongoing safety investigations on the electric car, which erupted in flames during a recent crash test. A Sunday report by USA Today found that the crash test fire may have been caused by coolant leaked from a punctured battery case and interacted with electronics.
Safety investigators are still exploring other reasons for the vehicle fire.
"While the investigation is going on, we will do whatever it takes to allay concerns and keep our customers happy," GM spokesman Greg Martin told the Los Angeles Times. "…and if that includes repurchase, we will work individually with any customer."
But even before GM's Chevrolet Volt became the subject of a U.S. safety investigation, sales figures for the automaker's newest electric car were underwhelming, according to the Wall Street Journal.
From the WSJ:
GM's year-old, battery-powered Volt, cast by the company as a revolution in automotive technology, will miss the sales target of 10,000 vehicles that Chief Executive Dan Akerson set for this year, hampered by production delays, distribution problems and questions about whether Americans really want electric cars. The company is on track to sell around 8,000 Volts this year.
GM hopes to sell 45,000 Chevy Volts in the U.S. next year.
Check out the WSJ's timeline of the Chevy Volt since it's conception below:
Best way to find more great content from Neon Tommy?
---
Or join our email list below to enjoy Neon Tommy News Alerts.