Entertainment News
The Best And Worst Of Reality TV 2011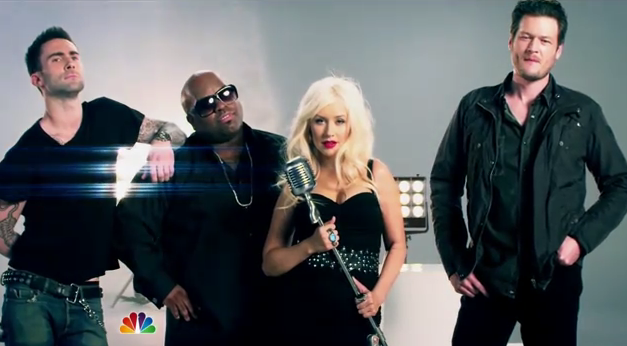 Catfights, weddings and couponing? All that and more was documented this year in the reality television genre.

We watched Simon Cowell reunite with Paula Abdul on "X-Factor," a Kardashian make the finals on "Dancing With The Stars" and even saw amazing transformations on "The Biggest Loser" without Jillian Michaels screaming in contestants' faces.

Reality TV, however, wasn't all fun and games. Russell Armstrong from "The Real Housewives of Beverly Hills" committed suicide, causing viewers to question how much cameras affect people's lives. "Toddlers & Tiaras" raised parents' eyebrows as to whether or not children are too young to participate in pageants. Finally, TLC's "All American Muslim" got people fired up on a hot-button issue.

It's no easy task to compile the best and worst of reality TV in one single year. Here's one loyal fan's perspective of a genre constantly growing, changing and for better or worse, entertaining audiences.

BEST

NeNe Leakes Vs. Star Jones On "Celebrity Apprentice"

There's nothing like competitive D-listers coming together for one reality show. "Celebrity Apprentice" has mastered the concept with contestants such as LaToya Jackson, Meatloaf, Gary Busey and more competing for charity. In this year's "Celebrity" version, "Real Housewives of Atlanta" star NeNe Leakes and former "The View" co-host Star Jones didn't exactly see eye-to-eye during group projects. Their feud was loud and filled with fingers up and clever insults. In the end, Jones beat Leakes after the "Real Housewife" quit because of the stress and negative environment. With "Real Housewives of New Jersey" star Teresa Giudice expected to appear in the new season, we can only hope for a similar feud.

"The Voice"

When NBC rolled out their latest reality show in April, many assumed the series would simply be another singing show that wouldn't attract the same attention to programs like "American Idol" and "X-Factor." Boy were they wrong. "The Voice," with judges/mentors Blake Shelton, Adam Levine, Cee-Lo Green and Christina Aguilera, proved to be a ratings success. Viewers loved the battle rounds, the blind auditions and bonds established between singer and mentor (Shelton and Dia Frampton's connection was most authentic). The show has been so successful, NBC has allowed the second season to premiere right after the Super Bowl on February 5.

"Extreme Couponing"

People actually dumpster dive to find hundreds of coupons? People actually buy hundreds of baby formula in one shopping visit when they don't even have a baby? It's amazing what you can learn on TLC's surprise hit, "Extreme Couponing." Shoppers share how they manage to save hundreds of dollars, all with the help of club cards, double rewards and of course, coupons at their neighborhood grocery stores. Thankfully, many profiled in the series donate much of their belongings to local charities. Let's be honest, you really don't need 50 tubes of toothpaste.




Jeff And Jordan On "Big Brother"

One of America's favorite couples created in the "Big Brother" house returned this summer to the CBS reality show. Even tough past season favorites Brendon and Rachel, as well as Dick and Danielle, also returned for season 13, America loved watching competitive Jeff and sociable Jordan go far in the game. Some fans loved the couple so much that one contestant received death threats after voting out "America's Choice." In the end, Rachel took home the top prize, without much help from her fiancé, Brendon.

Honorable Mentions: The drama on VH1's "Basketball Wives" that can compete with any of Bravo's "Real Housewives" and the delicious food stops on Food Network's "Diners, Drive-Ins and Dives" that make any viewer instantly hungry.

WORST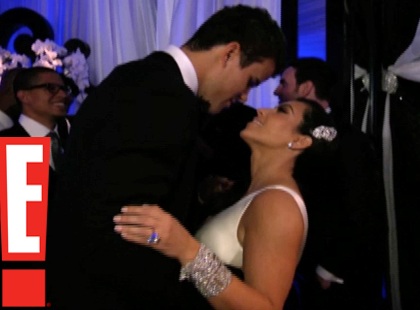 Kim Kardashian's Fairytale Wedding

Let's be clear – the Kardashian family is more than entertaining and their multiple shows on E! cannot be missed. However, this avid fan was disappointed with Kim Kardashian's Fairytale Wedding special, and not only because the marriage lasted 72 days. After watching Khloe Kardashian and Lamar Odom's wedding special which showcased real family drama (wedding in 9 days!) and heartfelt moments, (Bruce Jenner's speech at the rehearsal dinner) Kim's wedding was too long and lacked what every fan likes – the family. We don't care about what flowers you pick, we don't need to see you cry because your soon to be husband isn't making any decisions after we've heard you imagine your big day for years. For a girl that dreamed of her perfect wedding for so long, this special was not all that magical.

"Real Housewives Of New York City" Season Four Reunion

"Real Housewives" reunion shows are supposed to be some of the juiciest, craziest episodes of any city. However, the "New York" ladies went a little too overboard in season four. Housewife guru Andy Cohen couldn't control these loud women who talked over one another every minute and were down right nasty for hours. Ramona Singer, Alex McCord and Sonja Morgan were one alliance while Jill Zarin, Cindy Barshop, Countess LuAnn de Lesseps and Kelly Bensimon were another. Their constant arguing gave fans a headache and caused Bravo to make some serious changes. Zarin, McCord, Barshop and Bensimon are out for season five. Good call because after these girl fights, there wasn't anyone to root for.




Vienna And Kasey On "Bachelor Pad"

With so many large personalities from past "Bachelor" and "Bachelorette" seasons, ABC was smart in putting together the craziest of the crazies in one house for a summer reality show. Vienna and Kasey had to be the most memorable contestants, but for all the wrong reasons. Kasey's arrogance in thinking he was running the house and Vienna's constant whining about ex-boyfriend Jake was too much to handle for two hours every week. It was a surprise the two decided to break up after the show aired. Never fear, the two are now confirmed for VH1's upcoming "Couples Therapy."

"Famous Foods"

Some people don't need any more camera time. Unfortunately, many of the stars on VH1's short-lived "Famous Foods" were able to extend their 15 minutes of fame. Heidi Montag, Ashley Dupre (mistress of Eliot Spitzer), Jake Pavelka ("Bachelor" famewhore) and Danielle Staub ("Real Housewife" referred to as prostitution whore from her castmate) were just some of the stars competing for a stake in a new restaurant. Only 430,000 viewers tuned in for the premiere of this pointless show and the ratings only went down from there. In the end, the restaurant only lasted 5 months before it closed its doors. There are so many possibilities for good reality television. This show simply gives the genre a bad name.

Honorable Mentions: Mike "The Situation" snitching on Snooki in "Jersey Shore" and Janelle's constant arguing with everyone in "Teen Mom 2."

- - - - - - - - -

Reach writer Mike Vulpo here and follow him on Twitter here

RELATED CONTENT: Best and Worst of Reality TV 2010

Daytime Television Year In Review 2011

Best way to find more great content from Neon Tommy?

Or join our email list below to enjoy the weekly Neon Tommy News Highlights.