Science+Tech
Will.i.am Pushes Science Education During Rover Launch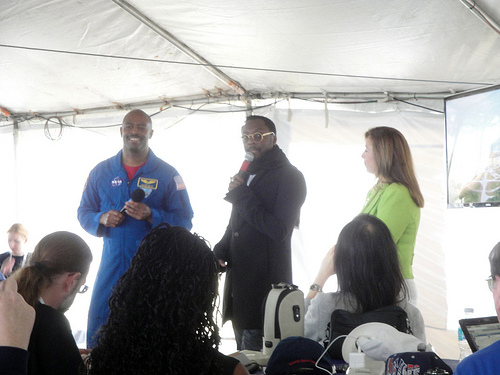 NASA launched its new Mars rover, the Curiosity Rover, from Florida's Cape Canaveral on Nov. 26. During a NASA marketing event, The Black Eyed Peas' will.i.am announced a launch of his own: a new initiative to get youth involved and interested in science, technology, engineering and mathematics (STEM).
The initiative is called SYSTEM: stimulating youth for science, technology, engineering and mathematics. The musician is collaborating with entrepreneur Lars Perkins.
SYSTEM aims to utilize the universal appeal of music, celebrity and pop culture to get youth involved and interested not only in the STEM subjects, but in education itself.
Onlookers were enraptured as will.i.am began his announcement by speaking about science and the importance of inspiring students to pursue STEM education. He also spoke on his own curiosity and enthusiasm at being allowed to witness the launch.
"I always dreamed of coming to see a rocket leave the planet," he said, eliciting cheers from the gathered crowd who were quickly swept up in the excitement.
He then introduced SYSTEM, which, through a partnership with Google+ and Lockheed Martin, seeks to address the growing problem of children not being inspired by science and engineering and opting instead for the manufactured excitement created by pop culture.
"Even areas like Pacific Palisades, which isn't a ghetto, they don't have a robotics program," will.i.am said. "The way I look at, it's a ghetto because it doesn't have that. The new SYSTEM will take youth and America to a whole new level. Palisades needs SYSTEM. Compton needs SYSTEM. East LA needs SYSTEM. America and its youth, we need a new system. That's what this is."
As part of the initiative, will.i.am announced the release of his new song "Reach for the Stars" which will be available in fall 2012 after the rover lands on Mars. The song will feature a children's choir and a 25-piece orchestra. As will.i.am put it, "we wanted this song to have human collaboration."
For will.i.am and SYSTEM, this is only the beginning. The SYSTEM team hopes to expand into an organization under which science events and pop culture can join to allow kids to really get excited and involved in their learning.
"The new SYSTEM is going to get a youth movement to amplify what's happening in America," he exclaimed. The cheers from the crowd seemed to imply that they too agree with him and can't wait to see what comes next.
CURIOSITY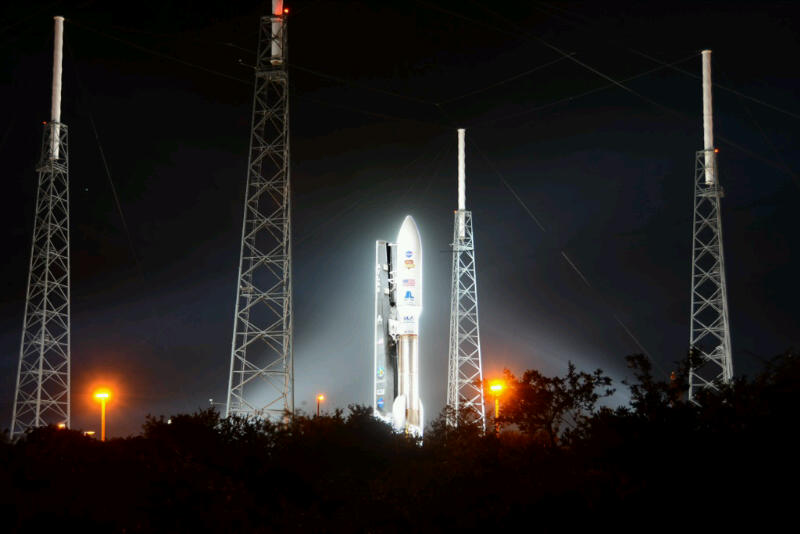 The Curiosity Rover employs new precision landing technology and will be the largest and most advanced rover to ever set foot on the planet Mars.
As the sixth expendable launch vehicle this year, Curiosity's primary scientific goal is to explore a landing site as a potential habitat for life, and assess its potential for the preservation of biosignatures.
With the advanced landing technology Curiosity was equipped with, it will be able to steer itself during its descent through Mars' atmosphere to arrive at the chosen landing site, the Gale Crater. Evidence suggests that this crater might have once contained water.
Curiosity will have one of the most advanced scientific payloads ever launched to Mars and will allow for extensive surface exploration for life forms, making this a very exciting mission and one which truly inspires curiosity.
It will take the rover approximately nine months to reach Mars' surface and until then, everyone is invited and encouraged to track its journey and learn a little more about science, technology, space and the power of music and curiosity in the process! For more information, please visit here.
------
Reach contributor Monica Rivera here.
Best way to find more great content from Neon Tommy?
Or join our email list below to enjoy Neon Tommy News Alerts.