Entertainment News
"Jersey Shore" Vinny Is Guest Speaker At Columbia
Vinny Guadagnino from "Jersey Shore" was invited to be a guest lecture at Columbia University, and it wasn't on fist pumping.
Professor Diane Vaughn invited Vinny to her sociology class, "Mistake, Misconduct and Disaster." He talked about his experiences of being bullied when he was a kid, and after the presentation he tweeted: "Just spoke to a class at Columbia University on behalf [email protected] about #antibullying. Shocked?"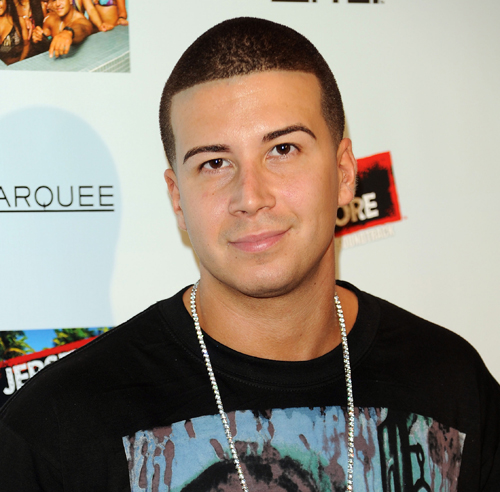 The MTV reality star opened up about his struggles in school and of course, added some shore humor—telling the students: "Don't ask about me and Snooki bed!"
According to TMZ one student asked "what gives you a cast member of 'Jersey Shore' the right to interrupt this class and lecture us about setting a good example." Students from the class blogged on the schools undergraduate website "Bwog" saying that Vinny did not interrupt the class at all, in fact he was an invited guest.
After his brush with academia, Vinny can return to GTL in Seaside. The fifth season of "Jersey Shore" premieres on January 5th, this time the cast is headed back to the shore.
Contact writer Jordan here.
Best way to find more great content from Neon Tommy?
Or join our email list below to enjoy the weekly Neon Tommy News Highlights.