National
Thousands Protest At The White House Against The Keystone XL Pipeline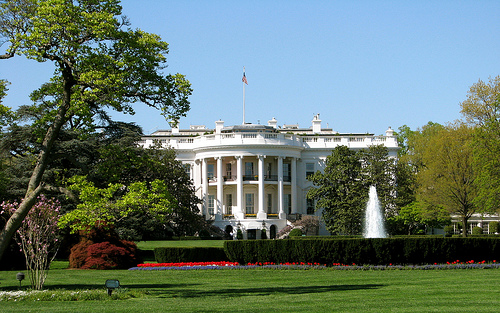 Thousands of protesters surrounded the White House Sunday to fight the construction of the Keystone XL pipeline.

TransCanada's Keystone XL is a 1,700-mile oil pipeline that would carry oil from tar sands in Alberta, Canada to the Gulf coast in Texas.

Keystone XL is now a defining political issue for President Barack Obama, as the protest comes a year before the 2012 election.

Protest organizer Bill McKibben said Obama would be putting the nation under "symbolic house arrest," The Guardian reports.

Opponents said the $7-billion pipeline has the possibility of harming the environment and public health as well as going against Obama's call to end the "tyranny of oil," USA Today reports.

Environmentalists said the method that would be used to extract petroleum from Alberta's oil sands risks pollution and would generate greenhouse gas emissions. They are warning that Obama may lose their support if he allows the project to go ahead.

The pipeline's opponents also questioned the fairness of the State Department's evaluation of the project after the public release of emails showing a cozy relationship between TransCanada's chief lobbyist and State Department officials.

The project's supporters said the pipeline will create jobs and help reduce America's dependence on Middle Eastern oil.

The Keystone XL currently needs a permit from the State Department because it crosses the national border.

The Obama administration is due to decide on the pipeline's fate by the end of the year, but some predict the decision will be delayed until after next year's presidential election.
Reach reporter Brianne Walker here. Follow her on Twitter.
Best way to find more great content from Neon Tommy?
Or join our email list below to enjoy the weekly Neon Tommy News Highlights.