Los Angeles and Region
Occupy L.A.: By The Numbers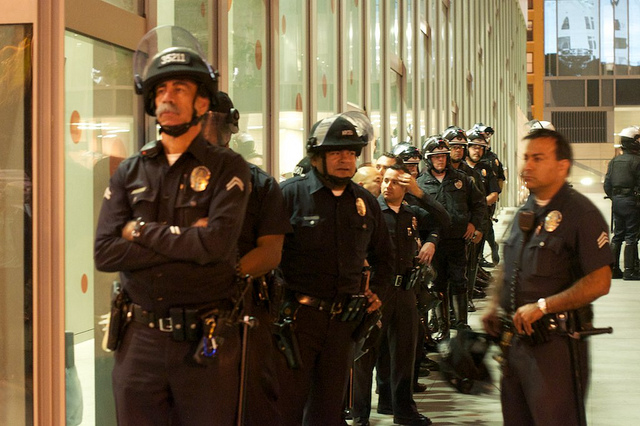 60 Days that the encampent was allowed to stand before LAPD shut down City Hall Park. Read our report from Day 1.
500 Tents that stood during the height of the demonstrations.
200 Tents that perhaps remained on Tuesday afternoon.
2,000 Demonstrators at peak of events on Sunday night.
500 Demonstrators out at the encampment Tuesday night.
1,200 Police officers of L.A.'s force of nearly 10,000 involved in Tuesday night's park closure
30 Los Angeles Metropolitan Transportation Authority buses used to transfer officers from staging area at Dodger Stadium to Downtown Los Angeles
120 Nearly the number of people arrested at Occupy L.A. before Wednesday, including a handful Sunday night
100,000 Minimum amount of dollars that has spent on law enforcement related to Occupy L.A.