National
Michele Bachmann: Everyone Should Pay At Least $10 In Income Taxes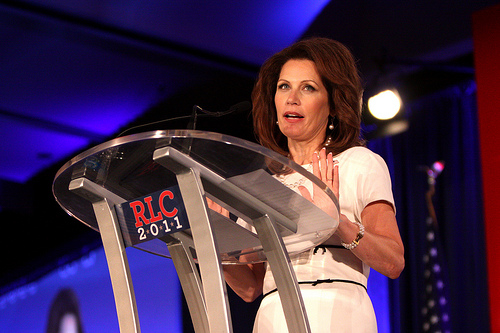 In offering more details in recent days about her proposal to overhaul the nation's tax code, former tax attorney and 2012 Republican presidential candidate
Michele Bachmann has said
she would require everyone to pay at least $10 in income taxes.
The proposal would notably wipe out the earned-income tax credit, which allows the federal government to pay the poorest Americans instead of them paying the IRS.
Like fellow contender Jon Huntsman, she would advocate for three tax brackets instead of six, though she has not offered details about where those brackets would rest. She wouldn't raise taxes on the richest Americans, but she said she would not allow companies like GE to get away with paying little to no taxes.
Bachmann has yet to detail how someone with no income would pay or how a flatter corporate tax rate of 5 percent would lead to every company paying its fair share as long as subsidies and loopholes remain.
Like reporter Paresh Dave on Facebook, follow him on Twitter, circle him on Google+ or send him an e-mail.
Best way to find more great content from Neon Tommy?
Or join our email list below to enjoy Neon Tommy News Alerts.