National
McQueary Didn't File Reports, Police Say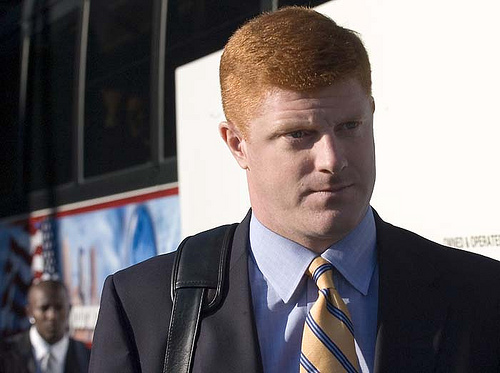 Two law enforcement agencies said they have no record of any police report from Penn State assistant football coach Mike McQueary concerning the alleged rape of a boy by Jerry Sandusky,
CNN reported
.
Representatives from Penn State's campus police and State College police told CNN Wednesday that they have no such record.
McQueary has been criticized for not going directly to police after he witnessed the March 2002 alleged rape of a boy estimated to be 10 years old by former Penn State assistant coach Sandusky.
The Morning Call obtained a private email from McQueary to a former classmate dated Nov. 8 concerning such criticism.
In the email, McQueary wrote he "did have discussions with police and with the official at the university in charge of police."
He also wrote he is "getting hammered for handling this the right way or what I thought at the time was right…I had to make tough impacting quick decisions."
The Morning Call reported that in the grand jury report a graduate assistant later identified as McQueary said he saw a boy "being subjected to anal intercourse" by a naked Sandusky in a shower at the Penn State football building. The graduate assistant left immediately and called his father who told him come to his home.
"I did stop it, not physically, but made sure it was stopped when I left that locker room," McQueary wrote in the email. "No one can imagine my thoughts or wants to be in my shoes for those 30-45 seconds. Trust me."
---------
Reach executive producer Agnus-Dei Farrant here.
Best way to find more great content from Neon Tommy?
---
Or join our email list below to enjoy Neon Tommy News Alerts.