Podcast
Iran's Nuclear Ambitions A Threat To The World, Israeli Official Says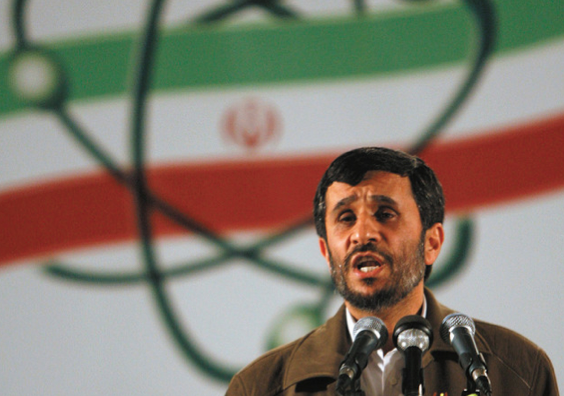 This week on
Eye On The Middle East
:
Syria's Free Army and how U.S. and European companies are contributing to Syria's bloodshed.
Joining us for our main discussion on escalating tensions between Israel and Iran -- and Iran's nuclear threat -- is Consul General of Israel David Siegel.
David Siegel assumed the post of Consul General of Israel in Los Angeles in August 2011, where he serves as the senior representative of the State of Israel to the Southwestern United States. Most recently, Siegel served as Chief of Staff to Israel's Deputy Minister of Foreign Affairs. In this role, he was involved in policy formulation and decision-making at the senior levels of Israel's foreign policy establishment. Siegel participated in the 1999 Israel-Syria negotiations and the Camp David Middle East Peace Summit in the fall of 2000.
Click here to listen to all previous shows and here to "Like" the Facebook Page, "Eye on the Middle East."
To subscribe to our podcast on iTunes, click here.
Featured song: "Minara" by Niyaz
Run Time: 20:00
Transcript will be posted shortly.
---
To reach Benjamin Gottlieb, click here.
Follow him on Twitter @benjamin_max.
Best way to find more great content from Neon Tommy?
Or join our email list below to enjoy Neon Tommy News Alerts.
You may need: Adobe Flash Player.