Arts+Culture
Hollywood Parade Kicks Off The Hoildays
The streets were lit up with bright colors. The smell of apple cider and hot chocolate infiltrated the air. The blocked off streets stopped cars and excited kids with their parents lined the sidewalks.
Christmas season has begun in Hollywood. The annual Hollywood Christmas parade celebrated its 80th anniversary with Grand Marshall Marie Osmond.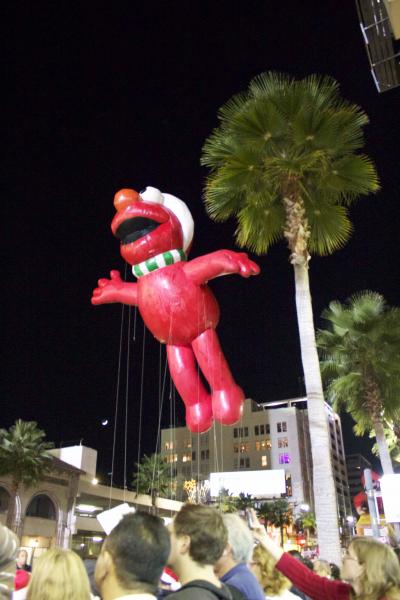 Proceeds from the parade and telecast will be benefiting the parade's official charity, Marine Toys of Toys. The non-profit aims to provide joy and happenings to less fortunate children during the holidays.
Erik Estrada and Laura McKenzie were the hosts of the celebration.
The parade traveled through Hollywood starting at Orange Street and moving East onto Hollywood Blvd. The always-busy boulevard was filled with families who enjoyed the festivities.
No parade in Hollywood is completed without character celebrities including Rin Tin Tin, charcters from Kung Fu Panda 2, and Beethoven.
The usual "celebrity" wanders down Hollywood Boulevard still made their appearance taking photos with families. Everyone from Spiderman to Edward from "Twilight"--didn't walk in the parade, but chatted with people as they watched.

In between floats were performances from 16 bands, including Yorba Linda High School Band, and Long Beach Junior Concert Band from Long Beach. Out of state bands traveled to Hollywood for the occasion coming from Arizona and Indiana.
Giant floats filled the night sky from The Grinch to a holiday Elmo.
Don't worry if you missed it. It will be airing nationally on the on the Hallmark Channel on December 12th.
Check out the red carpet below:
Best way to find more great content from Neon Tommy?
---
Or join our email list below to enjoy Neon Tommy News Alerts.
Reach Reporter Tallie on her twitter here.