Sports
Heisman Watch 2011 - Week 9 Contenders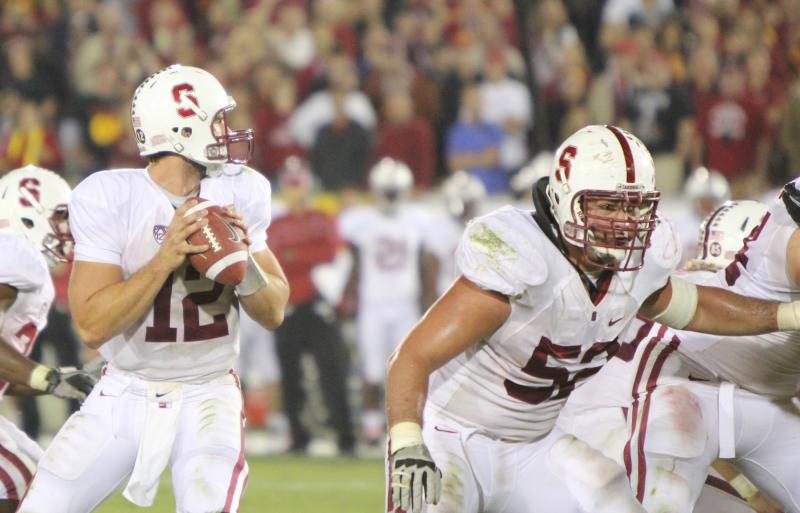 Another week of college football, another shift in the Heisman race. The top stayed the same, but there were some huge shake-ups in the latter part of my top five list. Without further ado:
1. Andrew Luck, QB, Stanford
Luck might have had his "Heisman moment" Saturday night against USC. Down near the end of the regulation, Luck led his team to tie the Trojans and eventually won a triple-overtime thriller, 56-48. Luck threw for 350 yards in the game and made plays when the Cardinal needed it most. On the year, he has 23 touchdowns and only four interceptions. Until he loses a game, the Heisman really is his trophy to lose.
2. Trent Richardson, RB, Alabama
Richardson is the only player with a legitimate shot of knocking Luck off the top of this list. If he plays well against LSU this weekend in a primetime game that everyone will be watching, he could challenge "the bearded one" in Palo Alto. Richardson is the best running back in the country on one of the best teams, so he will be in contention. However, Luck is running away with the Heisman right now, so Richardson needs a big outing against the LSU Tigers.
3. Kellen Moore, QB, Boise State
Moore just does what he needs to do to keep the Broncos in BCS contention. He is completing 76 percent of his passes, and has 24 touchdowns. He is the winningest QB in FBS history, and his success will garner him votes and will likely lead him to New York for the Heisman ceremony.
4. Landry Jones, QB, Oklahoma
Jones' team has a loss, but he is still one of the top passers in the country. Plus, if the Sooners win the Big 12, he's going to go to New York. End of story. He has 3,000 passing yards and 26 touchdown passes. Not too shabby.
5. Case Keenum, QB, Houston
Against Rice, Keenum threw nine touchdown passes. That's right. Nine touchdowns. He has 32 on the year and only three interceptions. His Cougars are ranked no. 13 in the country; he has a chance of making it to New York if he keeps winning and putting up numbers. Oh, and he is the NCAA all time leader in touchdowns and total yards--that kind of helps.
In the running: Brandon Weeden, QB, Oklahoma State; Ryan Broyles, WR, Oklahoma; Tajh Boyd, QB, Clemson; Robert Griffin, QB, Baylor; Sammy Watkins, WR, Clemson
_________________________
Reach Michael by email, or follow him on Twitter.
Best way to find more great content from Neon Tommy?
Or join our email list below to enjoy the weekly Neon Tommy News Highlights.