Sports
NHL Hard Hits, Great Goals, and Super Saves: The Matt Duchene Edition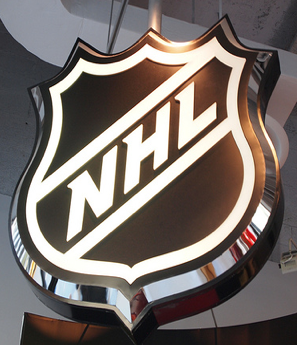 The stars of the NHL continues to impress.
This week has seen bizarre happenings take place out on the ice. From a star goalie getting knocked on the floor to referees blowing the whistle after 30 seconds of no movement on the ice, NHL fans have had their fair share of entertainment. Let's take a look:
Hard Hits
This controversial hit wins sole recognition this week. In a game between the Boston Bruins and the Buffalo Sabres, Milan Lucic skated full speed down the ice on a breakaway only to collide into Ryan Miller knocking him down.
Miller has since been diagnosed with a concussion and it is rumored that he is suffering from headaches and whiplash. The timetable for his return is still unknown.
Great Goals:
Colorado Avalanche's Matt Duchene scored the most impressive goal of the week against the Pittsburgh Penguins. His in between the legs move was just enough to trick the Penguins giving him the opportunity to one time it past Marc-Andre Fleury.
Boston's Brad Marchand scored this beautiful breakaway goal off the opening face-off in the third period against the New Jersey Devils.
Evgeni Malkin of the Pittsburgh Penguins gives it everything he has in this tremendous goal against the Colorado Avalanche. Between this goal and Duchene's, the crowd at Consol Energy Center in Pittsburgh was privy to one fantastic night of hockey. Malkin's face after scoring the goal says it all, as he is making his comeback after being sidelined with a knee injury last season.
Super Saves
With New York Rangers' goaltender Henrik Lundqvist out of the net after a dive save, his teammate stepped in and played goalie Michael Sauer and deflected the puck with the blade of his skate against the New York Islanders.
In the same game and on the opposite end of the ice, Sauer found himself in a goalie pileup. New York Islanders' Blake Comeau shoved Sauer on top of Isles goalie Evgeni Nabokov after a tremendous save. The pile up left Nabokov writhing in pain, but after staying on the ground for a few moments Nabokov brushed it off and stayed in the net, proving his veteran status.
What the?! Moment of the Week
In an extremely bizarre execution of defense strategy, the Tampa Bay Lightning refuse to move as they lay in wait for the Winnipeg Jets to play the puck. This resulted in 30 seconds of no movement on the ice, forcing the whistle to be blown and a face-off to ensue.
______________________
Reach Lauren by email, or follow her on Twitter.
Best way to find more great content from Neon Tommy?
Or join our email list below to enjoy the weekly Neon Tommy News Highlights.