International
Hamas Official: Palestine's Rival Factions Will Remain Separate Until Elections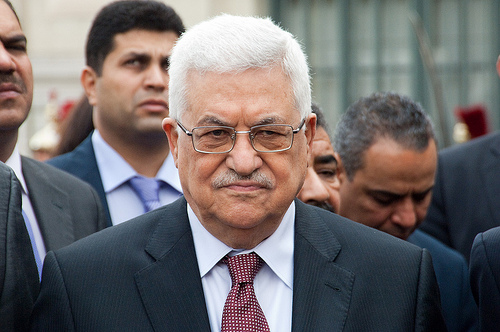 Fatah and Hamas, the two rival political factions in the West Bank and the Gaza Strip respectively, will not seek reconciliation until planned national elections slated for May 2012, a senior Hamas official told the
Associated Press
late Sunday.
The deal -- stuck between the leader of the Palestinian Authority and Fatah party, Mahmoud Abbas, and Hamas leader Khaled Mashaal -- came after fruitful one-on-one talks last week, the Hamas official said. Fatah has denied that such a deal was made.
Azzam al-Ahmed, a representative of the Abbas' Fatah government, said there was not an agreement between the two factions and "no possibility of holding elections without a unity government," the AP reported.
If true, the proposal would allow Palestinian leaders on both sides to circumvent the necessity of establishing a unity government in the interim, originally considered a precursor for national elections.
And that's not all that the at-odds Palestinian parties could avoid, according to the AP:
Keeping the existing governments in place would help Abbas avoid a Western backlash and continue the flow of international aid to his government in the run-up to elections.

Western powers fear a unity government, even one composed of technocrats without clear political affiliations, would be heavily influenced by the Islamic militant Hamas.

It also would mean that Salam Fayyad, an internationally respected economist, remains in charge in the West Bank for the time being and continue to ensure that donor countries keep funding Abbas' Palestinian Authority.
A postponement of Palestinian reconciliation would also mean that Hamas would remain in control of Gaza, which it seized from Fatah in 2007. The Hamas government is not internationally recognized and is considered a "terrorist organization" by the United States.
Despite statements by senior Fatah officials that the plan is a farce, the Jerusalem Post quoted a separate Palestinian source, the chair of a social-activism group, that such an agreement was reached.
Khalil Assaf, the head of the Consortium of Independent Palestinians' West Bank branch, reiterated that there was an agreement between Abbas an Mashaal over the weekend.
According to the Jerusalem Post, Assaf said Hamas and Fatah leaders met in Cairo and decided that "ending the division" between the rival groups was "more important than forming a unity government."

---
To reach Benjamin Gottlieb, click here.
Follow him on Twitter @benjamin_max.
Best way to find more great content from Neon Tommy?
---
Or join our email list below to enjoy Neon Tommy News Alerts.