Entertainment News
Review: Twilight Series "Breaking Dawn Part 1"
The fourth installment of the "Twilight" series "Breaking Dawn Part 1," which hits theaters Friday, brings a new maturity to the screen while simultaneously engaging the audience with the charm and humanity of many expected and unexpected characters.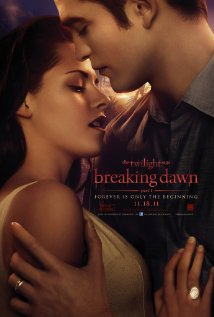 Director Bill Condon takes the audience on a very different journey than directors before him. Condon takes the film in a direction that focuses more on the characters' emotions and takes us back to core of why we've grown to love them with the additional perfectly placed Hollywood special effects flare. "Breaking Dawn Part 1" essentially marks the beginning of the end for the "Twilight" series, which has improved with each installment.
The movie opens with the wedding everyone has been waiting for since the moment Bella and Edward met and became captured by each other. The wedding was ideal: it was romantic and encompasses what Bella and Edward are, that couple everyone wants to be, because of that unspoken connection they have. The wedding solidifies the family that Bella and the Cullens are.
The movie has some very funny liners that lighten up the mood when emotions run high and the intensity in the air is so thick you can cut it with a knife. Nikki Reed's character Rosalie Hale surprises and wins over moviegoers by letting her guard down and showing her humanity.
Between the elaborate honeymoon that consummates Bella and Edward's relationship and the miracle pregnancy, you are sure to be left without words. Bella's pregnancy is the center of controversy for everyone from the vampires to the werewolves.
"Breaking Dawn" is a must see for Twihards who appreciate the characters and watching them grow and face the test of life. "Breaking Dawn Part 1" may not be as action pacted as "New Moon" or "Eclipse" but what it lacks in blockbuster action it makes up for in heart and sweet moments that fan of the series will truly appreciate.
Reach reporter Phoebe Abraham here.
Best way to find more great content from Neon Tommy?
Or join our email list below to enjoy Neon Tommy News Alerts.