Health
Congress Calls Pizza A Vegetable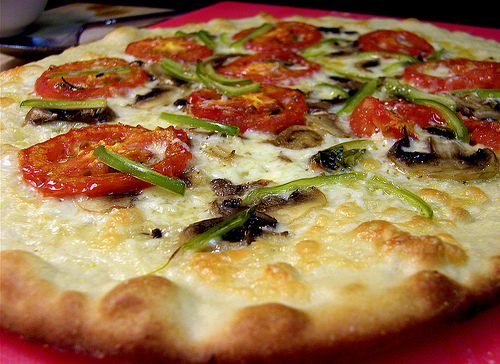 Congress' new spending bill would deny funding to healthier school lunches and effectively declare pizza a vegetable.
The bill works against standards set earlier this year by the USDA; standards that would fill students' plates with more fruits, vegetables, and whole grains, and decrease their intake of sodium and saturated fat, reports CNN. Under Congress' new standards, two tablespoons of tomato paste would qualify as a serving of vegetables.
Two of the bill's biggest supporters are the American Frozen Food Institute and the National Potato Council. According to ABC, the two groups spent a combined $440,000 on lobbying efforts. It's no coincidence, then, that frozen pizza and French fries are two foods the bill is fighting to keep on the table.
In a nation whose second leading cause of preventable death is obesity, the bill raises major health concerns.
"If finalized, this legislation may go down in nutritional history as a bigger blunder than when the Reagan Administration tried (but failed) to credit ketchup as a vegetable in the school lunch program," said Margo Wootan, Nutrition Policy Director of the Center for Science in the Public Interest. "Pizza should be served with a vegetable, not count as one," Wootan said.
But some argue that schools can deliver nutritional meals without the stricter, more expensive standards proposed by the USDA.
"What we are saying is if you serve a slice of pizza with 2 tablespoons of vegetable paste, it can be an important way to deliver a number of vegetables that children will actually consume," Corey Henry, spokesman for the American Frozen Food Institute, told ABC.
The House and Senate are expected to vote on the bill later this week.
Reach Jessica Winterbauer here.
Best way to find more great content from Neon Tommy?
Or join our email list below to enjoy Neon Tommy News Alerts.