Style
Cold Weather Trends Worth Trying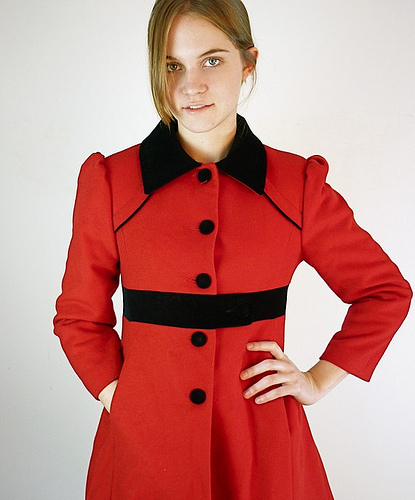 The weather is changing, which means new opportunities for cold weather dressing! Don't let the weather limit you, treat it as a chance to try new trends and update your personal style, it only takes a few pieces to weatherproof any wardrobe.
1. Red, Red, Red
Don't be afraid to experiment with color! This head-turning shade has been showing up everywhere recently, from bold colored jeans to a classic peacoat. A pop of red instantly energizes any outfit. Nicole Richie's slouchy red sweater perfectly embodies a cozy, laid-back vibe, while a red structured jacket like Beyoncé's is both daring and classy.
2. Make it Monochrome
If neutrals are more your style, break the old style rules and wear one color head to toe. Not only does it look fresh and modern, but it also makes you look taller. Neutrals like blue-gray and pale pink are flattering and low-key. The ever-stylish Mary J. Blige masters this look with a white pantsuit.
3. Sweater + Maxi skirt
Update a summer staple with a wintry sweater. Create a dynamic contrast between a floaty, bohemian skirt and a cozy sweater like LeAnn Rimes, or channel Tracy Reese's runway show. This look is perfect with fall's trademark boots, and toss a bright scarf over the sweater for an extra statement.
4. Try a Fedora
Fedoras have been spotted everywhere this fall, including the heads of Kim Kardashian and Zoe Saldana, and for good reason. A fedora is a stylish accent to any cold-weather outfit, whether it's in a go-with-everything neutral or an eye-catching bright color, and looks great with everything from a menswear-inspired ensemble to a sweet dress.
Try any of these updates and face the weather confident that you can be stylish and comfortable.
Reach Chloe here.
Best way to find more great content from Neon Tommy?
Or join our email list below to enjoy the weekly Neon Tommy News Highlights.