Los Angeles
L.A. City Council 15th District Election Headed For Run-Off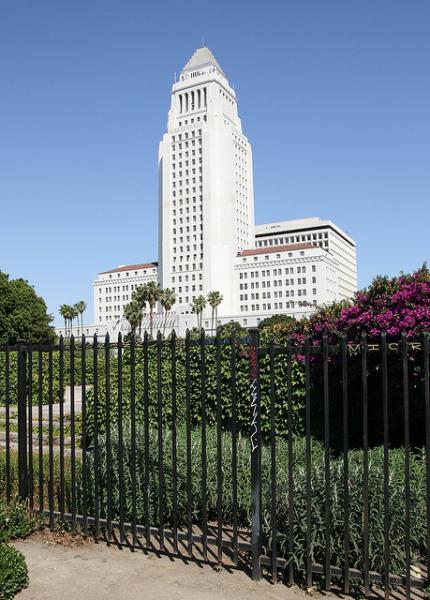 Voters in the 15th city council district took to the polls Tuesday to elect a new representative on the council. The seat has been vacant since Janice Hahn was elected to Congress in a July special election and will continue to be vacant for two more months.
Those completing ballots had a choice between 11 different candidates, including former city council member Rudy Svorinich and State Assembly member Warren Furutani. There were also four official write-in candidates who qualified for the election. The large number of candidates means residents will have to wait until Jan. 17 to find out who will fill the remaining year left on Hahn's term after no candidate managed to garner a majority of the votes.
Los Angeles police officer Joe Buscaino, a first time candidate, and Warren Furutani, who has held positions on the Los Angeles Unified School District Board of Education and the State Assembly, were the top two vote getters and will now face-off in the January election. Furutani had the support of the Los Angeles County Democratic Party and Los Angeles Mayor Antonio Villaraigosa. Buscaino was boosted by what he calls "community endorsements."
Buscaino bested Furutani by 1,000 votes, but only managed to earn 29 percent of total votes
Firefighter Pat McOsker, who had the support of multiple labor organizations and spent the most money during the campaign, finished in fourth. Local business owner Jayme Wilson finished third.
There are approximately 100,000 registered voters in the 15th district but numbers from the City Clerk's office show less than 17,000 cast ballots in Tuesday's election.
Reach Christine Detz here
Best way to find more great content from Neon Tommy?
Or join our email list below to enjoy Neon Tommy News Alerts.