California
California May Consider Adopting 'Drill, Baby, Drill' Energy Policy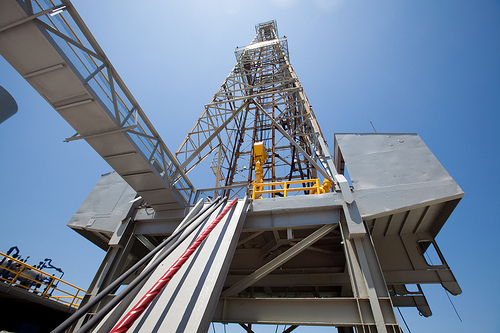 A new study found California's best bet for a "clean energy future" lies in developing in-state oil and gas reserves through offshore drilling and technological advancements.
Researchers headed by Tim Considine, director of the Center on Energy Economics and Public Policy at the University of Wyoming, compared the fiscal ramifications and feasibility of three energy policy options to move the state forward in sustainability. The team released their report, Powering California, during a media preview Wednesday. The authors said they offer no recommendations to policymakers, but demonstrated a clear preference for developing California's own "abundant reserves" of oil and natural gas.
"We aim to present only the facts of the case," said Kevin Hopkins, research director at The Communications Institute, which co-sponsored the study. "We believe it is critically important that policymakers have a full understanding of the economic consequences of the various alternatives."
The study boiled down to an analysis of how much energy California would need in coming years, what sources it could potentially tap to meet that demand, and at what cost.
"The state of California has a choice. It can meet its demand by continuing to increase imports from other states and regions, and this would obviously send money, income and wealth outside the state's borders," said study director Considine, "or it can choose to find environmentally responsible ways to develop its own resources. Our study carefully estimates what these impacts could be."
Despite claims of non-advocacy, the research team dismissed continued reliance on imports and a proposal to accelerate renewables as short-term, impractical solutions.
Environmental advocates in Southern California have rallied behind renewable resources in recent years. Most of their enthusiasm has been directed toward wind and solar power. The state already generates 24 percent of its energy and 28 percent electricity through these renewable resources, but proponents would like to see those numbers increase substantially.
A report released this week by Environment California found the state is making headway on a goal to reach 3,000 megawatts of rooftop solar energy by 2016. Panel installation is expected to triple over the next five years.
"California's clearly on a path of renewable energy, but there's a long way to go," said study director Considine. "To bridge that gap between contributions renewable energy can make versus traditional sources of energy, we need to look at both options."
Researchers say California will have to be even more aggressive in energy production to keep up with demand. Powering California cited estimates that a growing population will require roughly twice the amount of energy it uses today by 2050. Renewables may not generate enough power to carry the state through that surge.
"It's clear under most reasonable projections that additional gas and oil will be needed in the future for decades to come," Considine said. "This is one area where the state has the ability to control the cost and impacts of energy consumption."
As California attempts to secure a clean energy future, Considine and his team point to "environmentally responsible development of in-state oil and gas reserves" as the most financially sound option. That includes offshore drilling, a proposal sure to raise eyebrows in Southern California's green-minded climate.
"How much are we willing to pay?" Considine countered when asked whether alternatives might still be a better choice over such a controversial practice. He said jobs and receipts were already both serious casualties of importing energy resources. Powering California's literature review cited studies that show 2009 saw $62 billion in lost jobs, tax revenues and economic growth, all due to importing.
"It's important that this debate occur against a realistic backdrop of an economic slowdown, diminishing tax receipts and a clear desire among Californians that the environment be protected," he said. That latter point might lose priority if the state decides to embrace developing its domestic reserves.
Considine said California's future energy policy need not be a "zero-sum game" between renewables and reserves, but there must be balance. "If you concentrate your efforts in that one particular area at the expense of developing natural oil and gas resources in this state," Considine said of alternative renewables, "you are giving up many jobs over decades and many billions of dollars in additional tax receipts."
After that implied endorsement, however, he was quick to retreat to the team's stance of objectivity. Considine acknowledged Californians face a difficult choice between boosting a woeful economy and heeding the apocalyptic warnings of environmental advocates. Still, he offered no explicit guidance to policymakers.

"These are the tradeoffs," Considine said. "We're just laying it out."
Reach Catherine here; follow her here.
Best way to find more great content from Neon Tommy?
Or join our email list below to enjoy Neon Tommy News Alerts.