California
Berkeley Shooting: No Clear Link To OccupyCal, Police Say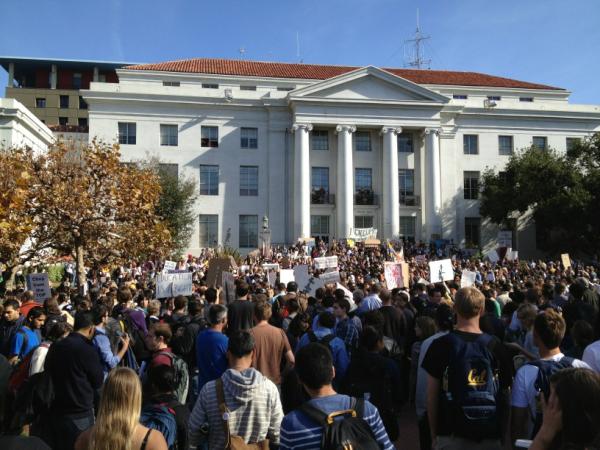 UC Police said Tuesday that there is no reason to immediately believe that a suspect wielding a gun who was shot by police has any links to the nearby OccupyCal protests.
The white male shot by police in the UC Berkeley Haas School of Business computer lab has not be indentified. Police had approached him when he pulled out a gun.
The three officers involved in the shooting were immediately placed on leave as per UC police policy, the Daily Cal reported.