National
Barney Frank Plans to Retire from Congress
Barney Frank, Massachusets Democratic Representative, said he will retire from Congress at the end of the year.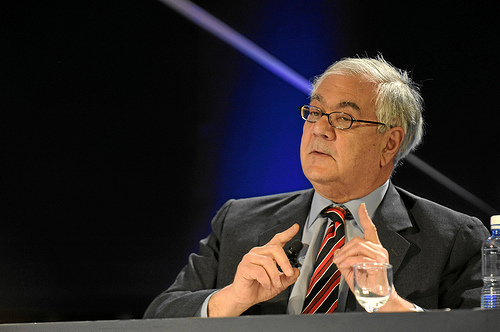 At 71, Frank is a top Democrat on the House Financial Services Committee has held 16 terms in congress.
Boston.com
noted that Frank was one of the first lawmakers to publicly announce he was gay.
This decision is opposite of what Frank said earlier this year saying he would seek reelection.
Wall Street Journal reported that Frank was a major force behind the Dodd-Frank financial policy which had heavy restrictions on banks. He defended the law against republican critics.
Politico.com reported Democratic Parch Chairman John Walsh's opinions on Frank:
In a state that has sent many great leaders to Washington, Barney Frank will take his place in history as a shining son of Massachusetts. Barney has been a tireless advocate for justice and equality who has stood up for Massachusetts' fisherman, fought for economic development on the South Coast and provided the driving force behind landmark Wall Street reform legislation.
Frank will officially announce the retirement at a press conference in Newton, Mass. today at 1pm.
Best way to find more great content from Neon Tommy?
Or join our email list below to enjoy Neon Tommy News Alerts.