Opinion
Adopting FairTrade On University Campuses Promotes Social Responsibility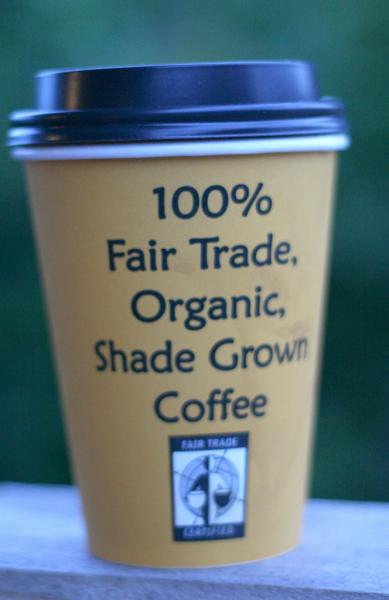 Wouldn't it be nice if university students could know if the products they buy in university stores and the food they eat in university cafés are products of humane and environmentally friendly labor practices?
As consumers, our demands have a huge effect on international markets. Unfortunately, most of the things we consume on a daily basis are products of labor exploitation and environmental degredation. However, there is a solution. Buying and selling Fair Trade products ensures that students are supporting products that, in turn, support fair, sustainable development.
Rather than questioning whether an article of clothing or piece of fruit being sold is the product of sweatshop labor, or whether the low price is due to unfair labor practices and exploitation of workers (as is often the case), products with the Fair Trade certification assure the buyer that his or her money is supporting a system working toward poverty alleviation and sustainable development.
According to the United Students for Fair Trade,
"Fair Trade is a market based development strategy that gives marginalized producers a chance to succeed in the global marketplace and offers Fair Trade consumers a means to make their purchasing power a tool for real social and economic change in the world. Fair Trade products ensure that producer cooperatives were paid a fair price for their goods, which are produced under safe working conditions."
"Fair Trade" as a system means, essentially, that farmers get fair prices for their harvests, that they work under safe working conditions, that they are provided with a living wage, and that they are guaranteed the right to organize; it also means that the production methods are environmentally sustainable, that the producers protect natural water, forest, and other land areas, and that certain chemicals are not used in production. If a production method is negatively or too heavily impacting the environment, producers are responsible for creating a new plan of lessening the impacts.
As stated by Fair Trade USA,
"Through direct, equitable trade, farming and working families are able to eat better, keep their kids in school, improve health and housing, and invest in the future. Keeping families, local economies, the natural environment, and the larger community strong today and for generations to come; these are the results we seek through Fair Trade."
Fair Trade also ensures that producers are paid a certain price for their goods, and that producers are given additional money to invest in their communities, according to Fair Trade International.
Several universities throughout the world have adopted Fair Trade policies, creating committees composed of students, faculty, and staff who work together in the interest of promoting Fair Trade and educating others on campus about the movement. In the United States, the first campus to be declared a Fair Trade university was the University of Wisconsin Oshkosh. The University states:
"Our consumer spending choices affect people's lives around the world. The products we enjoy are often made in conditions that harm workers, communities and the environment. But increasingly consumers are demanding more humane, more environmentally sensitive products…we have supported the FairTrade movement and are committed to using and selling Fair Trade items whenever possible and appropriate."
The University of California, San Diego is the strongest Fair Trade campus of any university in the United States. Their Fair Trade Committee is working toward developing a policy requiring all future food and vendor contracts on campus to sell only Fair Trade coffee, tea, and sugar at all locations on campus. Mark Cunningham, director of Housing, Dining, and Hospitality at UCSD, remarked, "If we show these citizens of tomorrow that they can contribute to sustainability by practicing social consciousness through their purchases, then they'll take these good consumer habits out into their future world."
Some companies that provide Fair Trade products are: Alta Gracia Apparel, Chaka MarketBridge, Fair Trees, Cooperative Coffees, Red Tomato, Oké USA, World of Good, Divine Chocolate, Equal Exchange, Unity – FairTrade Marketplace, and Global Sistergoods.
Hundreds of Fair Trade products are available to consumers, including universities, and by purchasing them above other products, consumers are contributing to improving the lives of the workers in the developing world.
A good first step for universities, including USC, to take in the interest of becoming a Fair Trade University, is creating a Fair Trade Committee of students, faculty, and staff who are able to work together in creating a plan to implement a university Fair Trade policy. Eventually, Fair Trade foods whould be made available for sale in all campus shops, Fair Trade products would be used in all cafés/restaurants/bars on campus whenever possible, Fair Trade coffee would be served at all meetings hosted by the university, and would be served in all university management offices. In addition, the university would commit to increasing Fair Trade education and awareness on campus and to using Fair Trade products in all university establishments as soon as it is possible to do so.
Start small, implementing gradual change, and the effects will be felt.
If we work together toward becoming a Fair Trade campus, our university can realize its mission: becomimg a leader in social responsibility, and inspiring other colleges, universities, and companies, as well as individual consumers, to follow suit.
Reach Senior Opinion Editor Cara Palmer here or follow her on Twitter.
Best way to find more great content from Neon Tommy?
Or join our email list below to enjoy the weekly Neon Tommy News Highlights.