Los Angeles
10 At Occupy L.A. Accept Villaraigosa's Free Housing Offer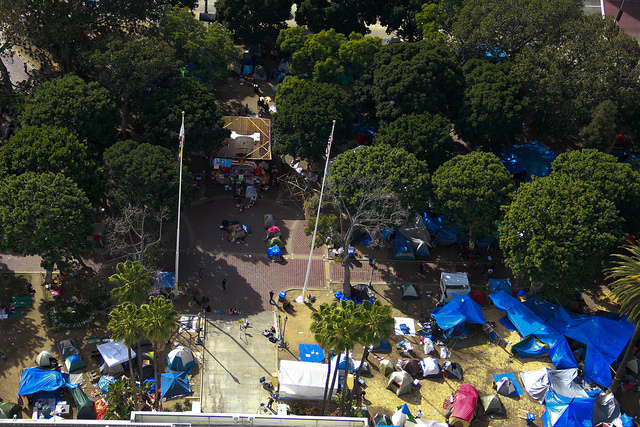 Tents at Occupy L.A. had become shelters during the past two months for a few dozen people without homes.
But with the city of Los Angeles looking to clear up the encampment this week, Mayor Antonio Villaraigosa wanted to ensure the homeless occupiers would continue to have a roof over their heads.
About 10 people took advantage Monday of the mayor's offer to open up to 50 shelter beds three nights earlier than scheduled as part of the Los Angeles Winter Shelter program begins Thursday.
Outreach workers from the Los Angeles Homeless Services Authority engaged about 45 homeless occupiers on Sunday and another 25 on Monday, said authority spokesman Peter Griffith.
For various reasons, most of the homeless decided not to take a bed at the MJB Recovery shelter near Vernon and Western avenues. They were also offered bus vouchers to get to the shelter.
The shelter had agreed to make 50 of its 175 beds available early. Griffith said each bed in the Winter Shelter program costs the joint city-county authority an average of $20 a night from Dec. 1 until mid-March. The mayor's office made funds available for the extra nights.
Outreach workers were at it again Tuesday, but it didn't appear that there were any new takers.
Like reporter Paresh Dave on Facebook, follow him on Twitter, circle him on Google+ or send him an e-mail.
Best way to find more great content from Neon Tommy?
Or join our email list below to enjoy Neon Tommy News Alerts.