Sports
WNBA Finals Preview: Efficient Minnesota Lynx Take On Prepared Atlanta Dream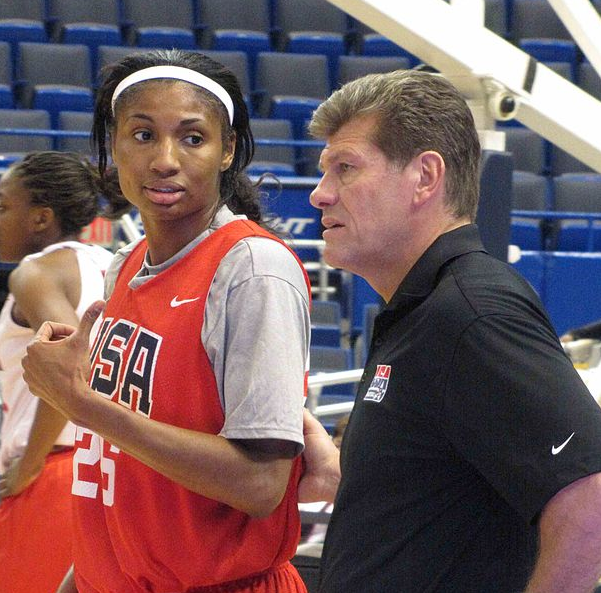 The Minneota Lynx aren't used to this. Lynx Owner Glen Taylor isn't used to this.
Under Taylor's ownership, the team had only made two playoff appearances with a single postseason win to their credit. This year alone, the Lynx have already recorded four playoff victories heading into the WNBA finals, where they will meet the Atlanta Dream.
Atlanta, on the other hand, is a little more accustomed to this type of postseason success. This year's Finals appearance marks the second straight for the Dream, who lost to the Seattle Storm in last season's championship series.
Dream star forward Angel McCoughtry maintains this year's team is more prepared than last season's incarnation to take home the hardware.
"I believe the difference from last year to this year is the fact that we were like, 'Oh my God, we're here!'" said McCoughtry. "This year is not 'Oh my God, we're here.' It's 'we're here. Let's go. We're meant to be here.'"
Angel McCoughtry, the first overall pick in the 2009 WNBA Draft, is undoubtedly the Dream's offensive leader. In fact, the 25-year-old scored more than one-fourth of her team's points this season. With that said, McCoughtry needs nearly 17 shots per game to get to her point average, because she shoots only 42 percent from the field. She also averages 3.2 turnovers per contest.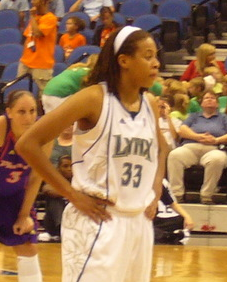 The Lynx's top scorer, on the other hand, is far more efficient. Six-foot guard Seimone Augustus (seen left) attempts 13.5 field goals per game, and converts over half of those attempts. It's evident that Augustus could score more if she wanted to, but that she has adjusted to the increasing talent of her teammates. In fact, over her first three years in the league, the LSU product scored over 20 points per game. This season, she was content to score 16.2 per night.
Augustus was wise to take on a little less offensively this year. The Lynx boast a balance scoring attack with four players averaging double digits, including Lindsay Whalen, Maya Moore, and Rebekkah Brunson. Whalen led the league in assists this season at a clip of 5.9 per game.
Maya Moore shone in 2011, easily winning the WNBA's Rookie of the Year. For her part, Brunson placed third in the league in rebounding, grabbing 8.9 boards per game. The 6-foot-2-inch forward was topped by 6-foot-4-inch Tina Charles and 6-foot-6-inch Sylvia Fowles. Last but not least, Taj McWilliams-Franklin provides crucial veteran leadership for the young team. The wily vet moves extremely well for a 40-year-old.
Atlanta came into the playoffs as a No. 3 seed, but its ability to steal two crucial road games has allowed the team to upset the favored Connecticut Sun and Indiana Fever.
The Dream play for a city that is currently hurting in the world of professional sports. The Braves just finished a September collapse of epic proportion, the NHL's Thrashers left town for Winnipeg, and the highly-touted Falcons have lost two of their first three games.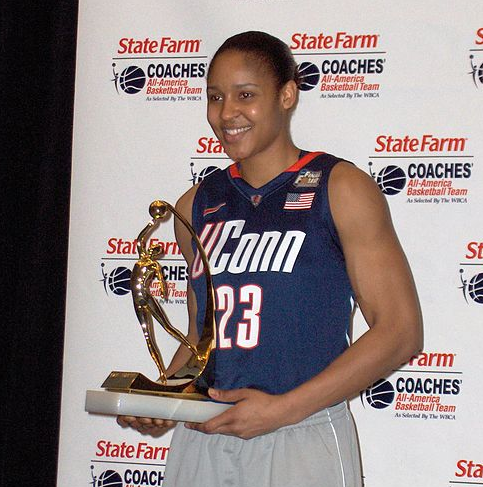 Coincidentally, Lynx forward Maya Moore (seen right) grew up not too far from Atlanta, in Lawrenceville, Georgia, but this October, her heart resides with Minnesota. Although she is excited to play in front of family and friends, Moore said, "I'm going to go out and compete, and once the horn goes off, it's all basketball."
This matchup features two of the WNBA's highest three highest-scoring teams. The Phoenix Mercury, who scored the most this season, were swept by the Lynx in the Western Conference finals.
Three particular things stand out when comparing the team's collective stats:
Minnesota is more efficient: They've shot better (FG%, FT%, and 3PT%) and committed fewer turnovers.
Atlanta's defense leads in takeaways: The Dream recorded 9.3 steals and 5.3 blocks per game, while the Lynx notched 7.3 and 3.7 respectively.
Minnesota's defense is stingier: The Lynx allowed the lowest opposing FG% and second fewest points per game.
The Lynx have beaten the Dream twice this season, but it's important to note those games were played three and a half months ago, in mid-June. Augustus averaged 22 points in those two meetings.
Dream Center Erika de Souza missed games two and three of the Eastern Conference finals to play for the Brazilian national team in an Olympic qualifying tournament, but the team didn't miss a beat without her. The Dream successfully employed a small, quicker lineup, which resulted in two convincing wins over the Indiana Fever.
Coach Marynell Meadors says the Dream will stick with the small lineup for the time being, but you can bet the team is relieved to have the six-foot-five-inch Brazilian back in uniform.
Game 1: Sunday, October 2 at 5:30 pm in Minnesota (ESPN)
Game 2: Wednesday, Oct. 5 at 5 pm in Minnesota (ESPN2)
Game 3: Friday, Oct. 7 at 5 pm in Atlanta (ESPN2)
Game 4 (If necessary): Sunday, Oct. 9 at 1 pm in Atlanta (ESPN2)
Game 5 (If necessary): Wednesday, Oct. 12 at 5 pm in Minnesota (ESPN2)
*All times are Pacific.
___________________________
Reach Aaron by email, or follow him on Twitter.
Best way to find more great content from Neon Tommy?
---
Or join our email list below to enjoy the weekly Neon Tommy News Highlights.