International
U.S. Withdraws Ambassador To Syria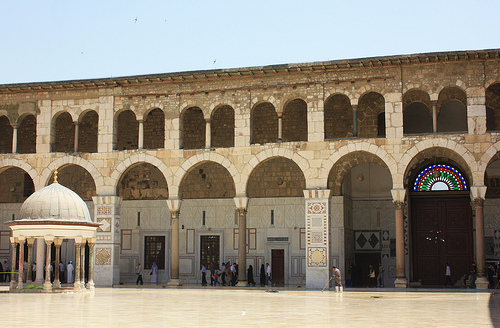 The U.S. withdrew its ambassador to Damascus this weekend, claiming the Syrian government made threats against him.
Ambassador Robert Ford returned to the U.S. after receiving "credible threats against his personal safety," according to The Daily Beast.
Ford has met with Syrian protestors and criticized President Bashar al-Assad, who the U.S. says the threats stemmed from, according to the Associated Press.
Last month, Ford was hit with eggs and tomatoes as he visited an opposition leader. The U.S. said the Syrian government did this to intimidate diplomats who assist the government's critics and enemies, according to the BBC.
Ford returned to Washington this weekend after the appearance of articles criticizing him, which had become common by Syria's state-run media, according to The Guardian.
"We hope that the Syrian regime will end its incitement campaign against Ambassador Ford," said Mark Toner, a State Department spokesman to Reuters. "At this point, we can't say when he will return to Syria."
The U.S. Embassy in Damascus will remain open, Toner said, because the threats were specifically aimed at Ford.
Ford was the first American ambassador to Syria since 2005. President George W. Bush withdrew a full-time ambassador from Syria over charges the country was involved in terrorism and the assassination of Lebanese Prime Minister Rafik Harir, the AP reports. Syria denied any involvement.
President Barack Obama decided to return an ambassador in an effort to get Syria to change its policies regarding Israel, Lebanon, Iraq and support for extremist groups, according to the AP. Ford's nomination was unanimously approved by the Senate.
Ford was greeted by demonstrators in Hama with cheers in July and was shown support by many Syrians for his outspoken support of the protestors, the AP reports. The Syrian government then tried to limit where he could travel. Ford has since been the subject of many incidents of intimidation.
Ford's deputy, Haynes Mahoney, will remain in Damascus to carry out Ford's duties, according to The Guardian.
In response to Ford being withdrawn from Damascus, Syrian ambassador Iman Moustapha left the U.S., Roua Shurbaji, a Syrian embassy spokeswoman, told The Guardian.
Reach assoicate news editor Hannah Madans here.
Best way to find more great content from Neon Tommy?
---
Or join our email list below to enjoy the weekly Neon Tommy News Highlights.