Entertainment News
In Tribute To Steve Jobs, TNT Will Air "Pirates of Silicon Valley"
TNT will broadcast "Pirates of Silicon Valley" tonight in honor of the late Steve Jobs. According to The Hollywood Reporter, this 1999 telefilm revolves around the competition between technology rivals Apple and Microsoft, depicting Bill Gates and Steve Job's early days of building prototypes in their dorm rooms to their days of boardroom meetings to build their innovative business.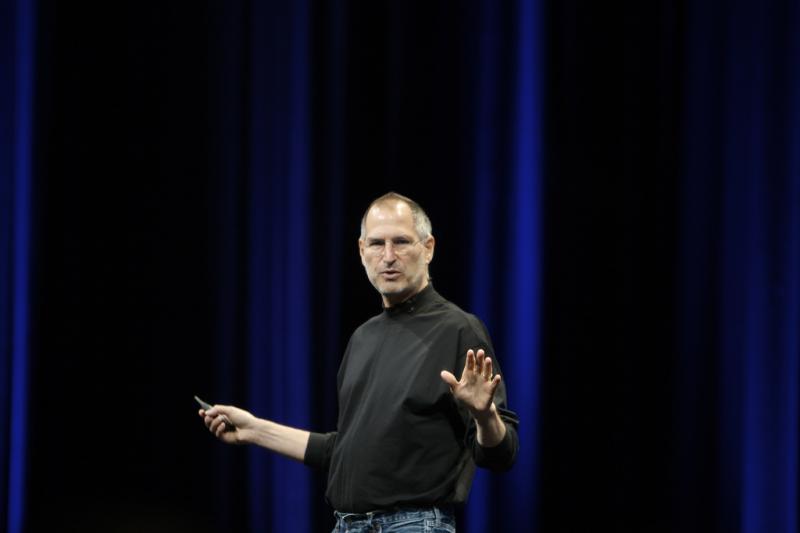 Jobs died Wednesday, October 5th, at the age of 56. He was the co-founder, chairman, and chief executive of Apple Inc. and transformed computer and mobile markets of the 21st century.
The telepic "Pirates of Sililcon Valley" was written and directed by Martyn Burke, who based the movie on Paul Friedberger and Michael Swaine's bestseller "Fire in the Valley." It went on to earn five Emmy nominations; among them were nominations for outstanding made for TV movie and writing for a movie.
According to the Chicago Tribune, "Pirates if Silicon Valley" stars Noah Wyle as Steve Jobs, Joey Slotnick as his Apple c-founder Steve Wozniak, and Anthony Michael Hall as Microsoft founder Bill Gates.
At the 1999 Macworld conference, which took place shortly after the premiere of "Pirates of Silicon Valley," Noah Wyle dressed as Jobs and made the opening comments before the real Jobs joined him onstage. Wyle recently issued a statement to The Hollywood Reporter to describe portraying Jobs and meeting him in person.
"Portraying him in Pirates of Silicon Valley was as challenging and as fulfilling of a role as I will have in my career," he said. "I had the honor of meeting him shortly after the movie aired and was struck by his sincerity and self-deprecating sense of humor. We have a lost a visionary whose innovations will continue to impact our society forever."
Reach reporter Michelle Choi here
Best way to find more great content from Neon Tommy?
---
Or join our email list below to enjoy Neon Tommy News Alerts.