Books
Top 5 Biographies About Scientists, Inventors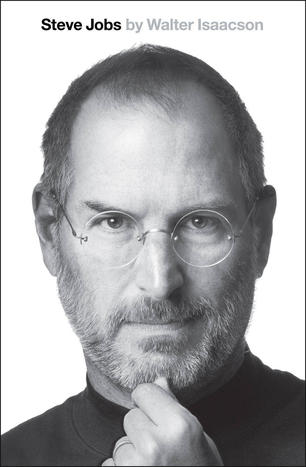 In light of the release of Steve Jobs' biography Monday, we present our top five inventor/scientist biographies.
"Steve Jobs"
By: Walter Isaacson
The man behind the Mac: Steve Jobs revolutionized not only the computer industry, making it personalized and user-friendly, but also the worlds of animation, cellphones, digital publishing, music and more. Isaacson was able to interview Jobs over the course of two years, in addition to countless family members, friends, competitors, and colleagues. Jobs' brutal honesty about his life and work, coupled with the accounts from those who loved and hated him, make for a compelling look into the creativity, but also the perfectionism that went into making the Apple empire what it is today.
"Edison: A Biography"
By: Matthew Josephson
Known as the "classic standard" for a biography on Thomas Edison, this 1992 book comes recommended by the caretakers of the Edison Laboratory National Monument in New Jersey. While Edison may have played a critical part in the evolution of American economics and industry, this work shows the man behind the success, including his manipulative and not so nice qualities. Debunking myths and giving insight into his personal life, Josephson presents a very readable account of one of the greatest inventors of all time.
"Einstein: His Life and Universe"
By: Walter Isaacson
The volume, released in 2007, focuses more on the man than the theories and reveals a genius who mastered calculus before the age of 15 and who valued individual freedom and thinking highly. Fifty years after Einstein's death, Isaacson gives us even more reasons to see why the scientist remains one of the most important figures of the 20th century. Don't worry there are no relativity equations here—Isaacson presents Einstein's work in terms that general readers can understand, while letting the passionate and outspoken personality of the man himself shine through.
"Madame Curie: A Biography"
By: Eve Curie
This 2001 biography, written by Marie's daughter, provides a unique look into the famous Nobel Prize-winning chemist's work and personal life. The author tells her mother's story of perseverance and overcoming prejudice as a woman in science in a factual way, but also includes many of Curie's personal letters. Curie's humanity is revealed more in depth, which makes this book very readable, but her incredible discoveries of radium and radiation do not go unnoticed — this is the work that this woman lived for, and died for as a consequence.
"Never at Rest: A Biography of Isaac Newton"
By: Richard S. Westfall
While this 1983 tome might weigh in at 928 pages, it has been heralded as a "fundamental resource work on the Scientific Revolution, a work that should be on the shelves of every scholar" by the American Historical Review. The book relies heavily on material found in Newton's own manuscripts and letters, conveyed in very detailed footnotes, and provides a full picture of Newton the scientist, philosopher, public figure, among other roles. At the core of Westfall's research and content is Newton's development of calculus, the science of optics, and his work that led to the law of universal gravitation that made him an unforgettable figure in the world we know today.
Reach Books Editor Kristin here. Or follow her on Twitter here.
Best way to find more great content from Neon Tommy?
---
Or join our email list below to enjoy the weekly Neon Tommy News Highlights.