Entertainment News
Taylor Swift Named Billboard's "Woman Of the Year"
Twenty-one-years-old and 89 awards. The singer, songwriter now has a new award to add to that long list: Billboard's Woman Of the Year.
According to billboard.com, Taylor is the youngest artist to ever receive this honor. However, her multiple achievements make her very worthy. In the last year alone, she has been busy touring the world to promote her new "Speak Now" album, which sold over 1 million copies in just its first week alone.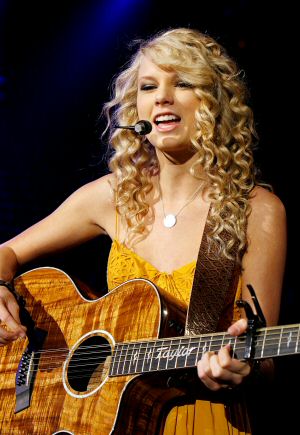 Billboard adds, "Her self-titled debut, released in 2006, holds the honor of longest-running album on the Billboard 200 since 2000."
On her new album, 11 of her 14 songs have made the charts within the first week. Young and powerful, she's broken records for being the youngest female award winner more than once.
She was the youngest person to ever win Entertainer of the Year at the 2009 Country Music Awards and now she takes the title of Woman Of the Year. The award celebrates the most powerful and talented women in music and Beyonce and Fergie are among other recipients to receive this award.
Contact writer Jordan here
Best way to find more great content from Neon Tommy?
Or join our email list below to enjoy the weekly Neon Tommy News Highlights.