Arts+Culture
Take Home A Nude- Literally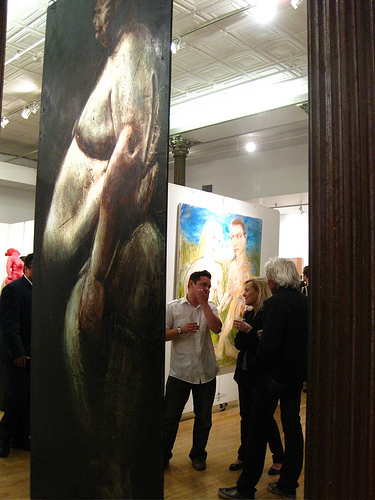 New York celebrated its 20th annual Take Home a Nude event at Sotheby's on Monday, October 17. The event benefits the New York Academy of Art, whose prestigious courses educate students on the artistic wonders of the human body.
Established in 1982 by Andy Warhol and other artists of the time, the exhibition highlights "the talent coming out of our two-year program. From there, it has grown to include more established artists," said David Kratz, president of the academy, in an interview with Vogue.
Some of the industry's most famous artists and fans made an appearance at the event to support the students. Such people included Arden Warhol, Mary-Kate Olson, Yoko Ono, and many more.
Proceeds from the benefit provide funding that give student fellowships, scholarships, and improve studio space for the academy programs.
Reach writer Samantha Katzman here
Best way to find more great content from Neon Tommy?
Or join our email list below to enjoy the weekly Neon Tommy News Highlights.