Film and TV
"Pan Am" Episode Two Sizzles In The City Of Lights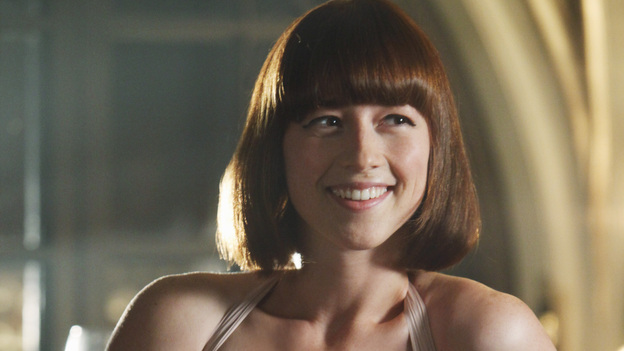 "Pan Am," ABC's new drama about four stewardesses upon the eponymous airline, faced a challenge in its second week. The show had to live up to the promise of the premiere episode, prove that it was not going to be a one hit wonder. After watching last night's episode, entitled "We'll Always Have Paris", it is certain that this show is going to be sticking around.
The second episode picked up a month after the premiere in, as the title would have you guessing, a flight to Paris. But, as is to be expected in a drama, this flight had its fair share of turbulence for stewardesses Laura, Kate, Colette, and Maggie.
The theme of this episode was independence. Each of the girls, and the pilot, Dean, as much a part of this show as any of the stewardesses, needed to discover their own independence, or in some circumstances, that dependence wasn't so bad.
Sisters Laura and Kate Cameron struggled to find peace with their mother, still upset by Laura's runaway bride stint six months ago, and it appears, always upset with Kate's independent thinking. When Mama Cameron shows up on their flight to Paris, the sisters handle in the situation in the most mature way possible: a game of Rock, Paper, Scissors. But condemnation was not what their Mother was looking to dole out, instead it was a peace offering, one which masked her true motives of trying to reunite Laura with her ex-fiancée in Paris.
For Colette, the flight to Paris was a flight back home. Once there she was needed by Dean to help track down information on the missing stewardess, and as hinted, the love of his life, Bridget. This search brought them to a nightclub where they were told Bridget "may like her boyfriends, but she loves her husband." A credible cover-up to deter Dean's search for now.
But where is Bridget really? Right there, in Paris, the contact that undercover operative Kate needed to deliver a package to. It is discovered that Bridget was an undercover agent, but on one of her assignments had been compromised. Bridget has to leave everything, including her relationship with Dean, and her job as a Pan Am stewardess behind, and become Elizabeth Reese, resident of Kansas City, Missouri, according to the identification card inside the package Kate delivered.
While Bridget was assuming a new identity, Maggie was trying to shake one off. A first-class passenger, clearly smitten with the feisty stewardess, hit on her with the funniest pick up line viewers have probably ever heard, calling her a "dinner plate." No wonder she wasn't buying it. That didn't stop the passenger, who later drunkenly tried to sexually assault Maggie. She fought him off by stabbing him with a serving fork but later had to face the consequences by agreeing to serve him a free drink or risk losing her job. Maggie's independence and feministic attitude made this a difficult compromise, any viewer could hear the furious vindication when she said to the passenger "I am not included in the price of your ticket."
Overall, this week's episode established "Pan Am's" status as a legitimate and enjoyable program. It is on the lighter end of late-night dramas, but viewers cannot resist the modernly relatable story lines wrapped up in a delectable 1960s setting.
Looking forward to next week, the girls, led by Maggie, try to get into a party to meet President Kennedy, because, as Maggie says "Kennedy loves Stewardesses!"
Reach Staff Reporter Kelly Hanelt here.
Best way to find more great content from Neon Tommy?
---
Or join our email list below to enjoy Neon Tommy News Alerts.