National
Obama Rolls Out Student Loan Relief Plan
President Barack Obama Wednesday pushed his plan to relieve the pressure on college students caused by massive student debt. In a speech lambasting what he's called a "do-nothing" Congress, Obama said that relieving student loan debt would benefit the U.S. economy now and in the future.
"Our economy needs it right now, and your future could use a boost right now," he said.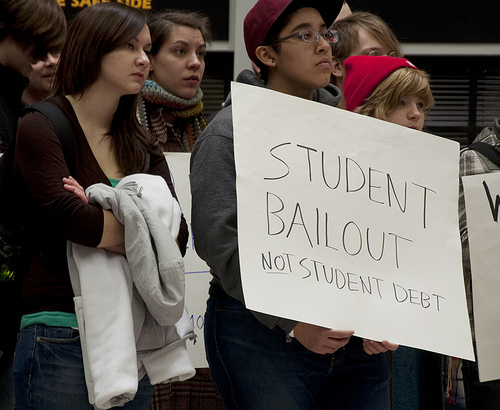 The plan is expected to allow students to consolidate their government loans with their government-backed private loans and put all of that debt under the lower interest rate of government loans.
Student loan debt is the No. 2 contributor to household debt, according to the Associated Press. At the same time, the cost of college is rising. In-state tuition and student fees increased 8.3 percent in 2011, according to a report released Wednesday by the College Board, heavily impacted by increased rates at California schools.
The Obama administration's plan is also expected to accelerate a law approved by Congress to cap monthly student loan payments for low-income students.
The law caps students' monthly payments to 10 percent of their income. Instead of taking effect in three years, the changes will now go into effect next year, said Obama.
"Because of this change, about 1.6 million Americans could see their payments go down by hundreds of dollars a month," Obama said. "And that includes some of the students who are here today."
The announcement continues a string of executive actions by the President aimed at helping Americans reduce their household debt and help the struggling economy. The President announced a plan Monday to help underwater borrowers refinance their mortgages at lower rates.
These actions do not require congressional approval.
The burden of student loans, coupled with startlingly high rates of youth unemployment, has been a driving force behind the Occupy Wall Street-inspired protests sweeping the country.
But the loan consolidation plan and the income-based repayment plan will not help everyone, according to New York Times writer Mark Kantrowitz:
Recent college graduates, for example, will not benefit. Instead, the new income-based repayment plan will be available to new borrowers since 2008 who have at least one loan that originated in 2012 or later. Borrowers with loans from 2007 and earlier will not be eligible. Likewise, borrowers who don't have at least one loan from 2012 or later, like students who graduated in 2011 or earlier, also won't be eligible. Borrowers who are already in repayment will not be eligible.
The new income-based repayment plan will provide meaningful financial relief for some borrowers. The Obama administration estimates that as many as 1.6 million students will be eligible for the new repayment plan. That's an improvement over the 450,000 who are now using income-based repayment, but falls short of the 36 million borrowers already in repayment.
If the lowered rates are only available to students with loans from 2007 and earlier, that leaves out many of the students who need relief the most.
Reach Ryan Faughnder
here
.