Science
Nobel Prizes Laud Revolutionary Science
The Nobel Foundation began announcing its 2011 prizewinners Monday in Stockholm, Sweden, recognizing scientists for discoveries in astrophysics, crystal composition and human immunity.
Each winner will receive a Nobel medal, a certificate and approximately $10 million.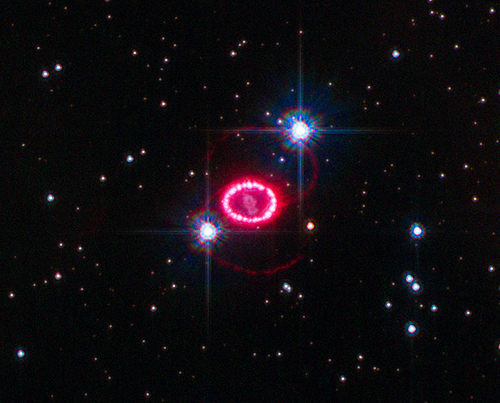 Two winners announced Monday will share the Physiology and Medicine prize this fall. First, a pair of scientists discovered protiens that activate the body's immune response earlier; and secondly, a posthumous prize recognizes the discoverer of a cell that mobilizes the immune system toward infected cells while avoiding healthy ones.
Tuesday's prize, in Physics, recognized two research teams who raced to locate the universe's most distant supernovae. Both teams succeeded - and their research suggested that the universe is expanding with increasing speed, rather than decelerating. The scientists think still-undefinable "dark energy" fuels the acceleration.
The Foundation awarded today's prize for Chemistry to a crystallogropher who disproved a longtime textbook assumption. He discovered seemingly impossible atom arrangements in quaricrystals, and after blatant rejection from journals and peer scientists, explained the unworkable pattern of tenfold symmetry.
Winners of the Nobel Prizes for Literature and Peace and the Riksbank Prize in Economic Sciences will be announced later this week.
Reach reporter Rosalie here.
Best way to find more great content from Neon Tommy?
---
Or join our email list below to enjoy the weekly Neon Tommy News Highlights.