NBA
NBA Labor Dispute - Making Lemonade Out Of Lockouts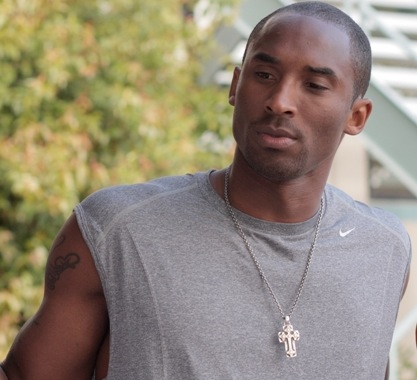 If you love the NBA, it probably pains you to think of the possible outcomes of this season (or lack thereof). But many L.A. players are making the best of their time off by exploring alternative employment routes.
Metta World Peace- The basketball player formerly known as Ron Artest has had an eventful summer. He started with legally changing his name to Metta World Peace. He then moved on to a stand-up comedy gig. Most recently, you may have seen him on Dancing with the Stars- he was eliminated during the first week.
Kobe Bryant- The five-time champion is still negotiating with Virtus Bologna. The Italian team has offered Bryant a one game, $2 million deal, the L.A. Times reported Wednesday. However, at this time it is still unclear whether the Italian pro league will be able to reschedule games in order to allow Bryant to play.
Blake Griffin- The Rookie of the Year has been spending the summer as an unpaid intern for Funny or Die, the website founded by Will Ferrell and Adam McKay. Check out Griffin at his new gig here.
Pau Gasol- Gasol teamed with his brother, Memphis Grizzlies center Marc Gasol, in Spain to win the EuroBasket Tournament. The two played for Spain and defeated France. The brothers will also be practicing in Barcelona until the end of the lockout.
Chris Kaman- The Clippers' center joined Dirk Novitzki to play for the German national team this summer in the EuroBasket Tournament. Germany lost 84-75 to Lithuania and was eliminated from the tournament.
Luke Walton- Walton has decided to spend the lockout as an assistant coach for the University of Memphis men's basketball team. The job gives him an opportunity to work out daily, while also coaching and recruiting. He will remain there until the end of the lockout.
Derek Fisher- The Lakers' point guard is the president of the NBA Player's Association. He is leading talks with team owners and NBA executives to discuss labor disputes.
_______________________
Reach Madison by email.
Best way to find more great content from Neon Tommy?
---
Or join our email list below to enjoy the weekly Neon Tommy News Highlights.