International
Libya Airstrikes Could End This Week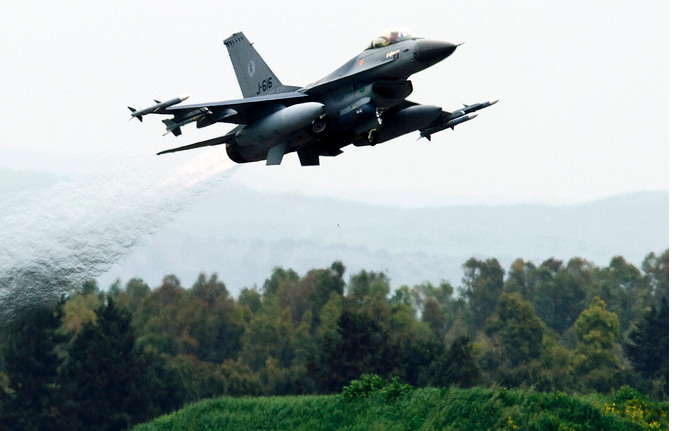 With
the Associated Press
writing that total victory in the campaign to topple the Gaddafi regime is "just a few city blocks away," NATO officials could wrap up airstrikes in Libya this week.
Col. Muammar Gaddafi's whereabouts remain unknown, but his hometown -- the last stronghold of his supporters -- is about to fall to fighters from the upstart government.
The debate about ending airstrikes could occur at NATO's meeting Wednesday. U.S. Secretary of State Hillary Clinton was in Libya on Tuesday to give the country an $11 million check, upping total U.S. aid since the conflict began to $135 million.
She also told a town hall group that she hopes Gaddafi "can be captured or killed soon so that you don't have to fear him any longer."
The Associated Press reported:
NATO warplanes have flown more than 9,500 strike sorties since the air attacks began March 19. They were initially conducted by a U.S.-led coalition, including France and Britain, but were taken over by the alliance at the end of March….
With armed opposition to the new Libyan authorities now limited to only a few towns, the alliance has scaled back the airstrikes, conducting an average of 15 a day in comparison to about 70 to 80 a day at the height of the campaign this summer.
A NATO spokeswoman said talks about an end to its mission were premature.
"We are very close to the end, but there are still threats to the population," NATO deputy spokeswoman Carmen Romero told reporters in Brussels. "And as long as these threats persist, we will continue with our operation."
"NATO will coordinate with both the Libyan National Transitional Council and United Nations in making the decision, she said, by weighing threats to the civilian population and the council's ability to provide protection," the America Forces Press Service wrote.
More on Clinton's visit in the video below:
Like reporter Paresh Dave on Facebook, follow him on Twitter, circle him on Google+ or send him an e-mail.
Best way to find more great content from Neon Tommy?
Or join our email list below to enjoy the weekly Neon Tommy News Highlights.