Arts+Culture
Larger Ladies Find Respite At Exclusively Plus-Size Hair Salon
It isn't new to the world of hairstyling for clients to want that "big body" look for their locks. But do big-bodied women need their very own salon to get their tresses styled?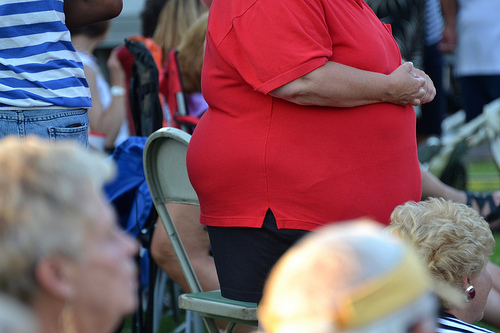 According to British hair stylist Bashar Brown, they most certainly do. That's why he's opening Hair by Bashar, a salon that caters exclusively to overweight clientele.
"Increasingly, larger women were telling me how they hate going to the salon because they are filled with slim, glamorous women," 31-year-old Brown explained in an interview with The Daily Mail. "For them, it feels the same as walking into a gym full of ultra-fit people. They feel like everyone is staring at them."
A trip to the salon can make for a menacing afternoon for big-boned gals. The gowns are too small, mirrors abound, and there's nothing worse than an undersized chair or sink. Not to mention the inevitable denigrating glances that dart about a place that is almost exclusively concerned with one's appearance.
For now, Brown is running his salon out of his home in the County of Kent. But plans for expansion are already underway, as he's already reined in more than 50 clients in just a few months of business. In order to make the salon a comfortable place for larger men and women, Brown invested £5,000—that's over $7,000—to purchase an extra large seat, roomier gowns, and wide-necked hair-washing basins.
Brown says he identifies with clients that liken hair salons to a gym filled with ultra-fit people; after all, he himself was once overweight. The now-trim hairstylist dropped over 40 pounds, but still remembers the days when he dreaded leaving the house because of his body.
Brown's wife was also an inspiration for the project; 37-year-old Julie Brown weighs 308 pounds, and counted herself among the many full-figured women who hate getting their hair done. That is, until she met her husband.
"I love big women and think she looks fabulous but it gets her down," Bashar said of his wife. "It just seems so wrong that someone as gorgeous as my wife would worry about going to the hairdressers."
Reach reporter Allegra Tepper here.
Follow reporter Allegra Tepper on Twitter.
Best way to find more great content from Neon Tommy?
Or join our email list below to enjoy Neon Tommy News Alerts.