Entertainment News
Knox Family Fights To Pull Lifetime Movie Off The Air
Amanda Knox's return home has prompted her father Curt Knox to set the public straight on the Lifetime movie that portrayed his daughter as a vicious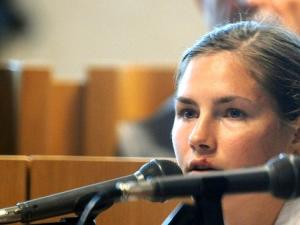 murderer.
TMZ reported that, Curt Knox is letting everyone know the movie is false and there is a pending lawsuit in Italy to get it off the air.
The Lifetime movie first came out in February starring Hayden Panettiere as Amanda. Amanda Knox and her family sued Lifetime soon after the release of the movie claiming it not only exploited her but also included many questionable scenarios.
Since the original airing of the movie a lot of details have changed regarding the case. The most prominent change was on Monday when the original verdict was overturned exonerating Amanda of the murder charges. Lifetime did take the changes into account by editing the new information into the movie.
In spite of Lifetime's acknowledgment of Amanda's exoneration the family still wants the movie off the air in hopes of letting Amanda go back to her life.
Reach reporter Phoebe Abraham here.
Or join our email list below to enjoy Neon Tommy News Alerts.