Entertainment News
Jessica Simpson Shops For $500,000 Magazine Deal
While many entertainment sources speculate Jessica Simpson being pregnant, the singer and designer has made it clear she isn't confirming anything without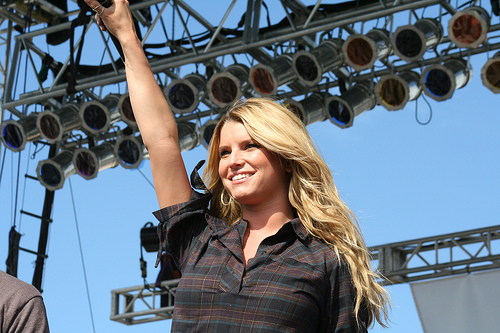 a price, $500,000 to be exact, is the deal she is shopping for with magazines for exclusive rights to her story.
Simpson has been the focus of many celebrity magazines and this week Ok and In Touch are among some of the popular media outlets using information from sources to reveal their speculations of her pregnancy and growing baby bump.
Despite the all the buzz surrounding the singer, insiders are saying she wants to tell her story but wants to secure a $500,000 magazine deal before doing so, according to the New York Post. The selling of her story is also intended to eventually sell the exclusive rights to the baby pictures.
Simpson is currently engaged to Eric Johnson, a former NFL star and has not revealed a wedding date. "We're enjoying our commitment to each other," Simpson said. "We want to take our time ... We might elope if it gets to that point," said a rep for Simpson.
Reach reporter Phoebe Abraham here.
Best way to find more great content from Neon Tommy?
Or join our email list below to enjoy the weekly Neon Tommy News Highlights.