Sports
Heisman Watch 2011 - Week 8 Contenders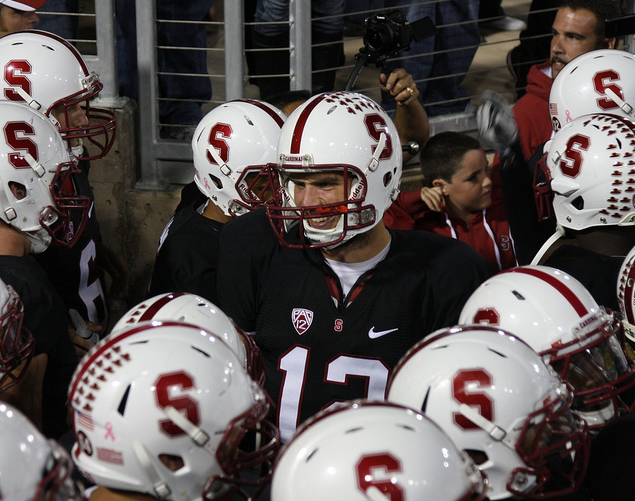 Some huge upsets happened this week, and the Heisman watch is going to reflect that, to say the least. Let's take a look at this week's results.
1. Andrew Luck, QB, Stanford - Luck wasn't overly impressive on Saturday, throwing for under 200 yards on the day, but his team dominated Washington 65-21. For the year, Luck has 20 touchdowns and only three interceptions. His matchup with USC next week could make or break his campaign.
2. Trent Richardson, RB, Alabama - As with Luck, Richardson didn't have a great game, but his team still won big. He is second in the nation in rushing with just under 1,000 yards and has a whopping 17 touchdowns. The matchup with LSU could determine his Heisman fate.
3. Kellen Moore, QB, Boise State - Moore tied Colt McCoy for the most wins in FBS history yesterday with 45. His Broncos didn't look great against Air Force, but a win is a win. Moore has 24 touchdowns and five interceptions and is completing 76 percent of his passes. He still has a shot, especially if the top guys on this list go down.
4. Tajh Boyd, QB, Clemson - He has been the biggest surprise of the year in my opinion. Boyd's undefeated Clemson Tigers are ranked sixth in the country and he has 24 touchdowns and three interceptions. If Clemson runs the table, his name will almost certainly be on the invite list to New York.
5. Robert Griffin III, QB, Baylor - RGIII didn't play this week, but he still has quite a resume building up. His 22 touchdowns and two interceptions are very impressive, as is his team's 4-2 record. He's being passed by Boyd and Moore right now, but he's still in the running, especially if he has a big game against Oklahoma State.
In the running: Russell Wilson, QB, Wisconsin; Case Keenum, QB, Houston; Brandon Weeden, QB, Oklahoma State; David Wilson, RB, Virginia Tech; Robert Woods, WR, USC
__________________________
Reach Michael by email, or follow him on Twitter.
Best way to find more great content from Neon Tommy?
Or join our email list below to enjoy the weekly Neon Tommy News Highlights.