California
Governor Brown Signs Controversial Dream Act Into Law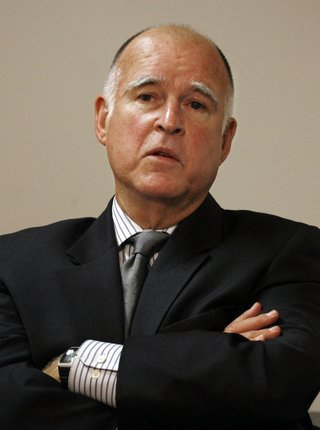 Gov. Jerry Brown has signed off on AB 131, the second part of the
California Dream Act
, which will allow undocumented immigrants to benefit from public funds to attend college. This latest development builds upon the July success of the act's first section, which made financial aid from private sources available to this particular population of students.
According to the Californai Department of Finance, 2,500 students will qualify for Cal Grants because of the new bill, costing roughly $14.5 million, or 1% of all Cal Grant funds.
The Los Angeles Times' PolitiCal blog reported Saturday afternoon that the governor said he signed the bill because "it makes sense to allow high-achieving students access to college financial aid."
The Times report continued:
"Going to college is a dream that promises intellectual excitement and creative thinking,'' Brown said in a statement. "The Dream Act benefits us all by giving top students a chance to improve their lives and the lives of all of us."
The Wall Street Journal later commented that controversial bill has attracted the most attention in its attempt to expand educational access for undocumented students since a federal Dream Act failed in Congress last year. Several states have reconsidered their immigration policies as a result, including Alabama, Indiana and Illinois.
"As a result of the failure of Congress to pass the Dream Act, we now have both pro-immigrant youth legislation and anti-immigrant youth legislation" that states are pursuing on their own, said Kent Wong, an immigration expert at the University of California, Los Angeles.
The bill will take effect Jan. 1, 2013.
Reach Catherine here; follow her here.
Best way to find more great content from Neon Tommy?
---
Or join our email list below to enjoy Neon Tommy News Alerts.