International
Gilad Shalit To Be Freed: Israel Trades 1,000 Prisoners To Hamas For Soldier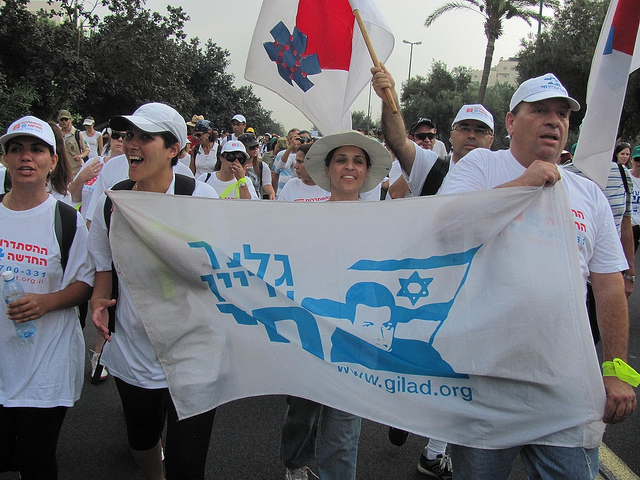 Israel and Hamas, the Palestinian party that oversees the Gaza Strip, have reached a tentative deal to exchange captured Israeli soldier Gilad Shalit for more than 1,000 prisoners.
Shalit has been held in isolation in the Gaza Strip for about five years.
Israelis had been steadfast in their demand that Prime Minister Benjamin Netanyahu find a way to bring Shalit back.
"For the vast majority of Israelis, the deal will prompt rejoicing, relief and catharsis in equal measure," wrote the Telegraph's Adrian Blomfield. "No single recent issue has seared the collective consciousness of the Israeli public in quite the same manner as the plight of the young soldier. In a country where conscription is mandatory, his fate represented the worst nightmare of many parents and there was huge domestic pressure to bring him home – whatever the price."
Robert Danin, a Middle East expert at the Council of Foreign Relations said the tenative agreement provides a strong message to Israeli soldiers that the county "will go to extraordinary lengths to bring the country's soldiers back home."
But he said, "for a prime minister who wrote a book arguing for an uncompromising approach to terrorism, this is a heavy price to pay. It signals that Israel will indeed negotiate, albeit under duress, for hostages and with an organization that most of the world regards as terrorists."
Danin also said the deal brings legitimacy to Hamas and underscores the power Egypt still brokers in the Middle East. The negotiations were held in Cairo.
Shalit would be freed after the first 350 prisoners are transferred sometime in the next week.
"The breakthrough came at a time when Hamas was in danger of being overshadowed by its rivals Fatah, the moderate group led by Mahmoud Abbas, which has soared in popular opinion because of its attempt to win UN backing for Palestinian statehood," Blomfield said.
Like reporter Paresh Dave on Facebook, follow him on Twitter, circle him on Google+ or send him an e-mail.
Best way to find more great content from Neon Tommy?
---
Or join our email list below to enjoy the weekly Neon Tommy News Highlights.