Nation and World
French Woman May Be Returned, Negotiator Hopes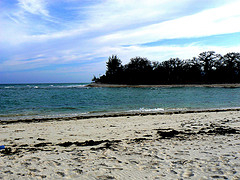 A 66-year-old disabled woman was kidnapped from a resort in Kenya by what the governments claims are al-Shabab militants, the
BBC reported
.
Ten heavily-armed militants swarmed the house of Marie Dedieu on the resort island of Manda Saturday night. Dedieu is well-known in the area because she visits Manda for several months each year. Authorities believe the woman has been taken to Somalia, the Telegraph said.
Dedieu is in very poor health and travels with the aid of a wheelchair. Her wheelchair was left behind by her abductors. Witnesses say she was taken away even as her landlord pleaded with the attackers that the woman was very sick, according to the Times of India.
The abducted woman's staff told authorities the armed men had dragged the fragile woman over sand and stone, then "dumped her into the boat like a sack," ABC reported.
This is the latest attack by terrorists against European tourists in recent months. In September, gunmen killed British tourist David Tebbutt and kidnapped his wife Judith at a resort in Lamu. She is still being held in Somalia.
Kenyan authorities say they have already sent envoys to Somalia to negotiate Dedieu's return.
Best way to find more great content from Neon Tommy?
---
Or join our email list below to enjoy Neon Tommy News Alerts.