Music
Festival Recap: Eagle Rock Music Festival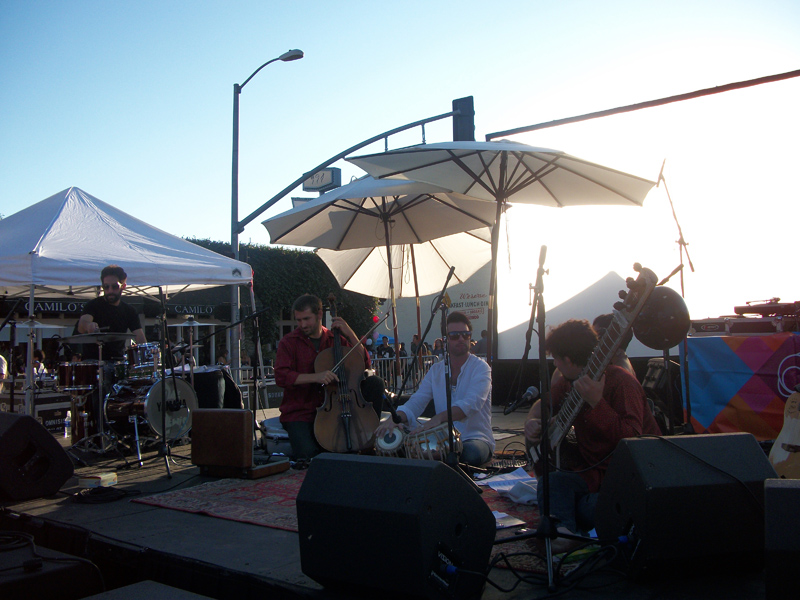 I don't think I was prepared for how packed the Eagle Rock Festival was going to be. In fact, I don't think that Eagle Rock was prepared for how packed it was going to be. By the end of the night, Colorado Boulevard, the length of which had been closed for the event, was peppered with the plastic and glass paraphernalia of a successful fest. With all of the human senses accounted for, from the serene backdrop of the mountains to the various kinds of street art, the festival can absolutely declare itself a bona fide arts festival.
The music was most certainly the star of the show, the different stages being spread out and catering to every possible taste of the thousands of festival goers from Eagle Rock and beyond. There was the Ahori Ensemble on the Dublab "Future Roots" stage, a four-piece band mixing traditional Indian music and instruments with rock for something mystical and fun, while on the Emerging Stage you could jam to some '50s-inspired rock from Allah Las. There were 12 different stages in total, including a family stage, and in between there was everything from breakdancing to painting, creating an energetic communal vibe under the unexpectedly warm day.
By the end of the day, though, that energy was moving toward the Low End Theory Stage, the intense bass rumbling through the crowds and pushing them forward. The two highlights had to be Gaslamp Killer and Flying Lotus, whom most people at the stage seemed to be the most eager to see. Through the beats of electronica and hip hop there were spontaneous declarations of joy and hands sprouting skywards all the way to the front where FlyLo tore it up with Thundercat on bass guitar.
At one point Councilman Jose Huizar, one of the chief drivers for the festival, came onto the stage and thanked the crowd for coming out, but by the looks of things, no thanks was necessary. Whether it was at the Low End Theory Stage — or anywhere else on Colorado Boulevard, for that matter — people had a true festival experience, and for that we were all grateful.
Reach Tshego here.