Sports
College Football - Week 6 Winners And Losers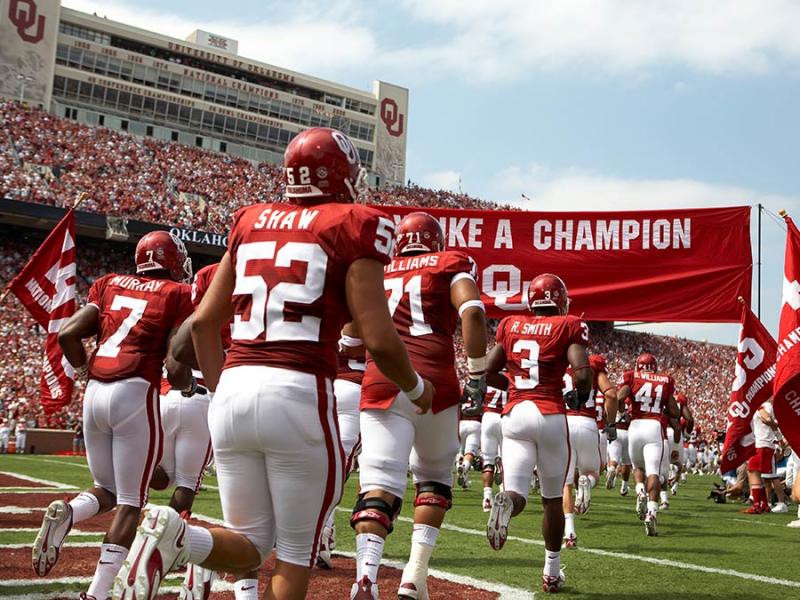 Though there may not have been any upsets or thrilling games between top-10 teams, Week 6 has helped solidify a lot of things in college football.
While some teams have confirmed they're the real deal, others continue to disappoint and make people wonder if they just might be seeing the wrong name on the front of the jersey.
Certain coaches are responding to being unfairly scapegoated, as others are proving they deserve a pink slip.
Winners
Illinois- After a convincing 41-20 defeat of Indiana, the Illini are now an improbable 6-0, and with a fairly manageable schedule in the always unpredictable Big 10, squarely in the conference race. They figure to go as far as dual-threat quarterback Nathan Scheelhaase and star receiver A.J. Jenkins can carry them.
The only people in the Illini family looking stupid right now?
All the fans and alumni who called for Ron Zook's job prior to the season.
Oklahoma- The Sooners looked like a well-oiled machine in their 55-17 clobbering of Texas.
Quarterback Landry Jones threw for over 300 yards and three touchdowns in the first half, as his trio of go-to receivers had their way with the Texas secondary.
The defense showed its teeth as well, scoring three touchdowns of their own.
Though LSU and Alabama are receiving all the national attention, Oklahoma controls its own championship destiny. As of now, it's difficult to envision a Big 12 opponent having the overall firepower to prevent the Sooners from playing for the crystal ball.
Mark Richt
- Perhaps never before has the paranoia of an SEC fan base been so apparent.
It turns out that all the talk about Richt deserving to be fired is just that- talk. With a road victory against Tennessee, the Bulldogs have now won four in a row and are tied with South Carolina atop the SEC East division.
The win is also Richt's 100th as head coach at Georgia, making him a sterling 100-36 overall with a .735 winning percentage, best in history for a Georgia coach through 136 games.
With a young nucleus of talented skill players, it's easy to envision Georgia being in the thick of the SEC for years to come. Fortunately for Georgia fans, it looks like they won't have to discover the true meaning of "you never know what you've got until it's gone."
Losers
Florida State- A season that began with sky-high expectations has imploded with three straight losses, the latest a 35-30 defeat at the hands of Wake Forest.
As talented as the 'Noles are, this inexperienced team continues to show an inability to win close games. Though Jimbo Fisher is an excellent recruiter and continues to attract top talent, the road back to the top of college football is proving to be steeper than many thought.
Ohio State- Where to begin?
Just when you think all possible rules violations have been uncovered, three OSU players were suspended this week for receiving excessive pay for summer jobs.
Compounding the embarrassment are the continued puzzling statements from OSU President Gordon Gee and Athletic Director Gene Smith.
Just this week, Gee made the head-scratching assertion that Ohio State is "the poster child for compliance." Hard to determine whether that's more ridiculous than Gee's past confusing soundbites.
Though hard to believe, OSU's atrocious play is making it increasingly difficult to tell whether the Buckeyes have bigger problems on or off the field.
After taking a 27-6 lead on Nebraska, OSU allowed 28 unanswered second-half points to lose and fall to 3-3. There is a legitimate possibility Ohio State will miss a bowl game this season under interim head coach Luke Fickell, whose last name aptly describes the state of the program.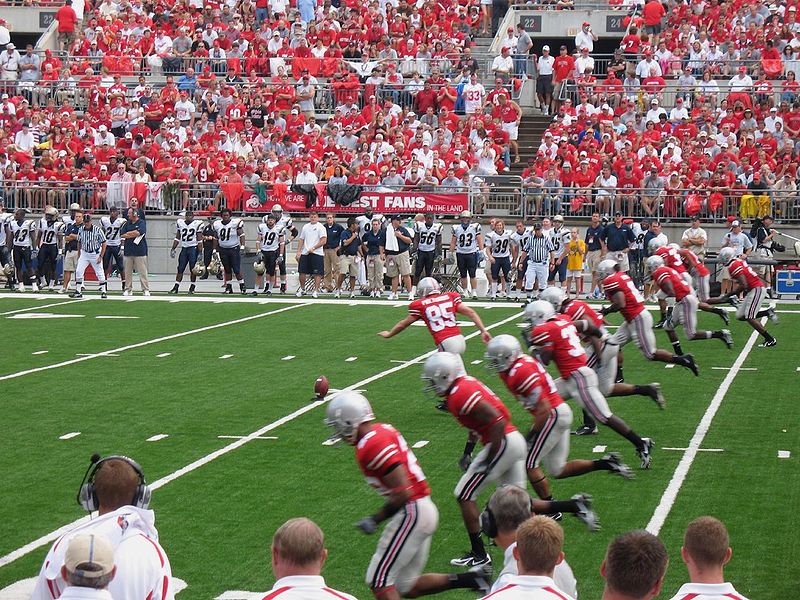 Urban Meyer, anyone?
Arizona- No longer can the Wildcats blame their schedule.
After losing four in a row, including three to teams ranked in the top 10, it was expected that 'Zona would feast on the weaker portion of their schedule.
Instead, the hapless Oregon State Beavers got their first win of the season against a Wildcats team that is seriously leaking oil.
After 10 losses in 11 games, it's hard to believe this is the same program that began last year 7-1. Now 1-5 to begin the 2011 campaign, it looks like head coach Mike Stoops is a dead man walking.
_______________________
Reach Johnie by email, or follow him on Twitter.
Best way to find more great content from Neon Tommy?
Or join our email list below to enjoy the weekly Neon Tommy News Highlights.